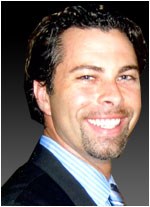 Mansfield, TX (PRWEB) December 03, 2013
Dr. Jeffrey T. Buske recognizes November as being Diabetes Awareness Month. In the spirit of the month, he is working to educate patients about the link between dental health and diabetes. Diabetes is a condition that affects about 8.3 percent of Americans, according to the American Diabetes Association. It occurs when the body loses control over blood glucose levels, and these levels stay at an elevated state. Many people are unaware of the correlation between the early symptoms of gum disease, such as bleeding gums, and an increased risk of developing diabetes. To reduce risk, Dr. Buske offers advanced laser gum disease treatment to eligible patients.
Recent studies suggest a two-way link between diabetes and gum disease. On one hand, people with a chronic infection like gum disease are at an increased risk of developing diabetes. This is because infection can cause blood glucose levels to fluctuate. On the other hand, people with diabetes are more likely than usual to develop gum disease because their bodies are in a weakened state and more prone to infection. Consequently, good oral health care including periodontal treatment may help reduce risk of developing a major illness like diabetes.
Diabetes can be a life-altering diagnosis and is a difficult disease for many sufferers to manage. Complications that could arise from diabetes include problems with vision, nerve damage and digestive issues, among others.
To help patients prevent this serious illness, along with other health concerns related to gum disease, Dr. Buske offers the Laser Assisted New Attachment Procedure (LANAP) as a minimally invasive form of gum disease treatment. LANAP uses the Periolase MVP-7 highly selective laser to treat bacteria and remove damaged gum tissue. This advanced laser allows healthy tissue to remain intact for optimal healing. Because LANAP does not use a scalpel, patients experience very little discomfort, and often feel well enough to return to their normal activities immediately after treatment.
Individuals with the beginning symptoms of gum disease, including sensitivity, inflammation, redness and bleeding gums may want to seek treatment. Visit http://www.mansfieldtxdentalcenter.com for more information.
About The Doctor
Mansfield Dental Center is a general practice offering personalized dental care for patients in Mansfield, TX. Dr. Jeff Buske received his DDS from Baylor College of Dentistry and is part of one percent of dental professionals providing the LANAP FDA cleared laser procedure for gum disease and periodontal treatment. Dr. Buske trained at the world-renowned Dawson Center for Advanced Dental Studies and is considered one of the world's top implantologists. To learn more about Mansfield Dental Center's services, please visit http://www.mansfieldtxdentalcenter.com and call (817) 405-3244.