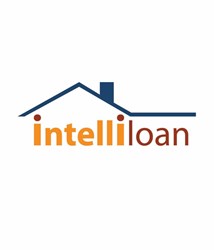 Start saving before you start looking. Start saving as early as you can.
Irvine, CA (PRWEB) December 04, 2013
When buying a first home, borrowers need funds available for a down payment and closing costs. This can easily add up to tens of thousands of dollars, potentially pushing would-be buyers out of the market place. Intelliloan, an Orange County, CA-based lender, offers new buyers plenty of ideas to help them gather adequate funds.
"Our first tip for your down payment is: start saving. Start saving before you start looking. Start saving as early as you can," advises Michelle Tucker, of Intelliloan.
In the past, homebuyers had to put down close to 20 percent of the home's cost as a down payment. Nowadays, it's more like 5-10 percent; even lower, at 3.5 percent for an FHA loan; and in some cases, borrowers don't have to put anything down. Most typically this is when a borrower is a military member or veteran, or is buying a home in a rural area through the USDA, or is eligible for a state grant.
"There are ways to get help with your down payment," Michelle said. "For instance, a parent or relative can make a cash contribution or the home seller can pay part of the closing fees. But regardless of the help you get, understand this: the less you put down, the more you may have to pay in monthly payments. You'll get a better deal if you make a down payment - that's why many home buyers choose to buy with some cash up front. If you borrow more than 80 percent of the home's value, typically you pay a monthly fee for MI (mortgage insurance)," Michelle added.
Additional tips on gathering a down payment:

Will a parent or relative provide a cash gift or a loan for the down payment? Several loan programs will allow the entire down payment and closing costs to come in the form of a gift. Check with your tax advisor about the IRS rules on gift tax exclusion of up to $14,000. Your lender will need to be informed of any cash gifts in your loan transaction and may have some conditions.
In California, Cal HFA offers a couple of down payment assistance programs, so check their website to see if you're eligible. In a nutshell, you may be eligible for a secondary deferred-payment loan up to three percent of the purchase price or appraised value to help with your down payment or closing costs. Another program for teachers, administrators and staff of certain schools also offers a deferred payment subordinate loan of up to three percent or $15,000. Payments on both of these loans are deferred until you sell, refinance or pay your home in full - helping to keep your monthly mortgage payment as low as possible.
CHF Access Program in California combines a 30-year fixed-rate FHA loan with down payment assistance from CHF so that the loan is up to 99.5% of the purchase price. For more information, visit their website.
CHF Platinum Grant also provides a three percent down payment assistance in the form of a grant which need not be repaid. To see if you are eligible, visit their website. "An Intelliloan Loan Officer can help with either of these CHF programs," said Michelle.
Other first-time home buyer grants may be available as well. These generally cover less than 10 percent of the home's value, and primarily help with closing costs. The good news is – these do not have to be repaid. These programs target specific neighborhoods where the government wants to invest in community revitalization. Qualifying guidelines include maximum income limits, minimum credit scores and the fact that the borrower hasn't owned a home in the last three years.
Consider buying a less expensive condo or house that needs fixing up. "This is a great solution for those desiring to live near downtown, in a neighborhood undergoing gentrification," Michelle suggested. "Be sure to get a home inspection to assess the degree of work required so that you don't exceed your limits of your ability, time and money. You may qualify for an FHA 203(k) loan, allowing you to roll the costs for renovation into your home loan, so that you're not paying more cash up front for repairs."
About Intelliloan
Metropolitan Home Mortgage, Inc. DBA Intelliloan™ is a direct mortgage lender based in Irvine, California and established in 1993. Intelliloan™ is approved by HUD, FHA and FNMA, and is licensed in 18 states. Intelliloan is an Equal Housing Lender and has been a member of the Better Business Bureau since 1999 and has an A+ rating. NMLS #3290.
For more information, go to http://www.intelliloan.com or call 877-263-8499.
Metropolitan Home Mortgage, Inc. DBA Intelliloan™ is a California corporation headquartered at 4 Park Plaza, Suite 800, Irvine, California 92614 and is licensed or registered or exempt from licensing to conduct business in the following states: Arizona Mortgage Banker license #0907461; licensed by the California Department of Business Oversight under the California Residential Mortgage Lenders Act, license number 4130924 and 6036970; Colorado Department of Regulatory Agencies, Division of Real Estate NMLS#3290; Connecticut Mortgage Lender License #ML-3290; District of Columbia #MLB3290; Florida Mortgage Lender Servicer License #MLD423; Illinois Residential Mortgage license #MB.6759473; Maryland Mortgage Lender License #06-20616; Massachusetts Mortgage Broker/Lender License #MC3290; Michigan 1ST Mortgage Broker/Lender License #FL0015148 and Michigan 2nd Mortgage Broker/Lender License #SR0015343; Minnesota Residential Mortgage Originator License #MN-MO-40019736; Nevada Mortgage Broker License #3759; New Jersey Residential Mortgage Lender License -- NMLS#3290; Oregon Mortgage Lending Branch License #ML-3692; Pennsylvania Mortgage Lender License #40659; South Carolina Mortgage Lender/Servicer License #MLS – 3290; Virginia Broker/Lender License #MC-5718; Washington Consumer Loan Company License #CL-3290. NMLS#3290. All rights reserved. © 2013. Michelle Tucker NMLS# 377862
•Regulated by the Illinois Department of Financial and Professional Regulation, Division of Banking, 320 W. Washington Street, Springfield, IL. 62786, 217-782-3000.
•Not all branches are licensed in every state; please contact your local office to determine eligibility.