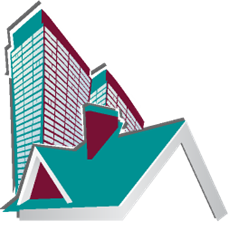 Real estate is never boring at TopTenRealEstateDeals
Pompano Beach, Florida (PRWEB) December 05, 2013
This week, TopTenRealEstateDeals takes a look at Matt Damon's Miami Beach home just reduced by $1 million. Matt and his then new wife purchased their 1935 dream home in 2005 for $14.5 million. Now asking $18.999 million.
Also, Bruce Willis is asking $19.995 million for his 1928 Beverly Hills estate, and Steve Martin has reduced the price on his Caribbean vacation home to $10.814 million.
Matt Damon Now Asking $19 million
Considering all the publicity around Matt Damon's La Gorce Island, Miami Beach estate going on the market last spring, it is somewhat surprising that someone hasn't snapped it up by now. Though it was listed last May during the reemerging Florida real estate surge, the Damons have waited this long to make their first price cut on the property, even though they already paid $15 million for a Los Angeles Pacific Palisades home they bought earlier this year. The couple and their children have been living in California just down the street from Matt's long time best friend and associate, Ben Affleck. It goes without saying that driving to a Los Angeles studio is far more convenient for work than having to take the "red eye" when you live on the opposite coast. Matt's movie role as Liberace's young lover in Behind the Candelabra is a good case in point. Much of the movie was filmed at Zsa Zsa Gabor's Bel Air, California mansion.
Located on one of North Miami Beach's most exclusive and secure celebrity magnet islands, as well as being on an enviable double lot, the La Gorce Island home is designed in the classic Old Florida Mediterranean-style. Though it has all the exterior character of the grand mansions of the Henry Flagler era, the interior is sharp contemporary. Damon acquired the double lots and their 1935 mansion dream home in 2005 for $14.5 million. The 12,705 square foot home has seven bedrooms, ten bathrooms, home theater and custom office. The enviable acre of premium waterfront land includes the main house, pool house with roof terrace and a two bedroom guest house. With 170 feet of water frontage on Biscayne Bay, it also has a dock and views of downtown Miami.
Bruce Willis Beverly Hills Hacienda
It's an automatic response to hear the name Bruce Willis and think "Die Hard" and its many power packed sequels, but out of more than sixty films, TV, record albums and guest appearances, one still can't forget the electricity between he and Cybill Shepherd in the five-year run of "Moonlighting," the TV sitcom that put Willis on the road to his huge success. Winner of two Emmys and the Golden Globe, his films have brought in more than $3 billion in American box office sales alone, making him the ninth highest grossing actor. Now that he and his wife are happily ensconced in their New York City condo, Willis placed his Beverly Hills estate on the market.
Located on an enviable acre of level land, the 10,379 square foot 1928 Spanish-style mansion consists of 11 bedrooms, 11 baths, state-of-the-art screening room, large interior courtyard, his-and-hers bathrooms in the master suite, two staff rooms and sweeping open areas for entertaining. Lushly landscaped grounds are walled and gated with a tennis court and large pool.
Now at age 68, it's undeniable that Steve "Wild and Crazy Guy" Martin has had a fabulous career. From writing comedy, plays, music and books to stand-up comedy to stage and film actor and musician, Martin has been showered with awards for excellence at every turn. If it's creative, he not only does it but excels. His comedy albums "Let's Get Small" and "A Wild and Crazy Guy" went platinum and his song "King Tut" reached No. 17 on the 1978 charts selling over a million copies. He appeared 16 times on "SNL" and after years in comedy, stopped doing stand-up in 1981 in order to concentrate on film.
Steve has put his stunning St. Barth Island paradise on the market. Located high in the hills of Lurin, St. Barthelemy, the sprawling 28,191 square foot tropical colonial-style home sits gracefully above the Atlantic with fabulous views from its half-acre of land. Each of the four bedrooms with en-suite baths and outdoor showers open to their own terrace through louvered floor-to-ceiling shutters. The master also has an outdoor shower and a hot tub on the private terrace. The entire home is island style with beamed ceilings and walls opening to views of the ocean, multi-level terraces and the two-tiered infinity pool. A perfect home for friends and family, especially for those who love to entertain.
Real estate is never boring at TopTenRealEstateDeals. Check out today's most entertaining and unusual real estate news stories of the week. News such as America's famous architects, living at Disney World and end days for the Astrodome.
Top 10 lists are available to media outlets for publication. TopTenRealEstateDeals free home photos available at: http://bit.ly/toptenmedia.