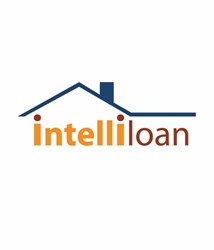 Irvine, CA (PRWEB) December 16, 2013
Mortgage loan limits for 2014 were recently announced by Fannie Mae and Freddie Mac, with levels remaining the same as in 2013, so that residents can continue to obtain a higher conventional loan in more expensive areas of the country, said a spokesman for Intelliloan, an Orange County, CA-based lender.
Nationwide, higher limits were added to 18 counties, predominantly on the east and west coasts: Massachusetts, New Hampshire, New York, Virginia, North Carolina, Idaho and Hawaii. There were no changes in California, says Michelle Tucker, of Intelliloan. Some 24 counties within California already have higher conforming limits, up to $625,500, making it easier for residents in those counties to obtain a conventional loan with higher limits.
"Loan limits are the maximum loan size that a home buyer can borrow," explained Michelle. "These limits vary by county and by type of loan. And because California is an expensive state when it comes to buying real estate, our loan limits reflect higher limits."
In fact, these loan limits have remained at their current levels for nine years straight, she said, helping both buyers and refinancing homeowners get access to less expensive, government-backed home loans. For most counties, the conforming loan limits for mortgages will remain at $417,000 for one-unit properties, $533,850 for two-unit properties, $645,300 for three and $801,950 for four-unit properties. Find the loan limit for your county by clicking on the link and then clicking on the Loan Look-Up Table.
What does this mean for those looking to buy or refinance in 2014? Michelle explained, "It's good news, because there was talk about lowering the limits, but it hasn't yet happened. These Fannie Mae or Freddie Mac loans, also called conforming loans, are generally less expensive than larger loans known as jumbos, because the government absorbs the cost of default."
However, she added, not every mortgage that is purchased in 2014 will fit within the 2014 conforming loan limits, just as they didn't this year.
"Those buyers or owners wanting to refinance, who need a loan that exceeds the conforming loan limits, can still find well-priced financing," she said. "There are several good options, such as an FHA loan or an adjustable rate loan."
FHA loans, insured by the Federal Housing Administration, will have new maximum limits as of January 1, 2014, comparable conventional loans. For instance, in high cost areas such as New York, Washington or San Francisco Bay Area, the FHA will now insure a loan up to $625,500. However, FHA loans allow for down payments of just 3.5 percent (vs. conventional down payments of five to twenty percent). The approval process may be a little more flexible, too, often requiring lower credit scores.
Variable rate loans, such as a five-year or three-year ARM (adjustable rate mortgage), are a sound option for buyers who only plan on owning their home a few short years. "The initial interest rate is well below the going market rate and is fixed for the first few years of the loan, and then adjusts according to the market," Michelle explained. "It's a great way to get into a higher-priced home for less money, as long as you make solid plans for either selling or refinancing before the rate adjusts."
About Intelliloan
Metropolitan Home Mortgage, Inc. DBA Intelliloan™ is a direct mortgage lender based in Irvine, California and established in 1993. Intelliloan™ is approved by HUD, FHA and FNMA, and is licensed in 18 states. Intelliloan is an Equal Housing Lender and has been a member of the Better Business Bureau since 1999 and has an A+ rating. NMLS #3290. Michelle Tucker NMLS# 377862
For more information, go to http://www.intelliloan.com or call 877-263-8499.
Metropolitan Home Mortgage, Inc. DBA Intelliloan™ is a California corporation headquartered at 4 Park Plaza, Suite 800, Irvine, California 92614 and is licensed or registered or exempt from licensing to conduct business in the following states: Arizona Mortgage Banker license #0907461; licensed by the California Department of Business Oversight under the California Residential Mortgage Lenders Act, license number 4130924 and 6036970; Colorado Department of Regulatory Agencies, Division of Real Estate NMLS#3290; Connecticut Mortgage Lender License #ML-3290; District of Columbia #MLB3290; Florida Mortgage Lender Servicer License #MLD423; Illinois Residential Mortgage license #MB.6759473; Maryland Mortgage Lender License #06-20616; Massachusetts Mortgage Broker/Lender License #MC3290; Michigan 1ST Mortgage Broker/Lender License #FL0015148 and Michigan 2nd Mortgage Broker/Lender License #SR0015343; Minnesota Residential Mortgage Originator License #MN-MO-40019736; Nevada Mortgage Broker License #3759; New Jersey Residential Mortgage Lender License -- NMLS#3290; Oregon Mortgage Lending Branch License #ML-3692; Pennsylvania Mortgage Lender License #40659; South Carolina Mortgage Lender/Servicer License #MLS – 3290; Virginia Broker/Lender License #MC-5718; Washington Consumer Loan Company License #CL-3290. NMLS#3290. All rights reserved. © 2013.
•Regulated by the Illinois Department of Financial and Professional Regulation, Division of Banking, 320 W. Washington Street, Springfield, IL. 62786, 217-782-3000.
•Not all branches are licensed in every state; please contact your local office to determine eligibility.