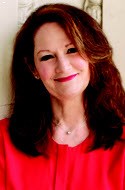 Video is a must-do for any expert who wants to build credibility fast!
Eugene, OR (PRWEB) December 03, 2013
As any successful business owner will tell you, the fastest way to move forward is to study, associate with, and learn from ultra-charismatic people who have already achieved the success and profit you crave – and deserve.
Ruth Sherman, top CEO and Celebrity Speech & Media Coach with Oscar-winning clients, has brought together 15 dynamic master business owners, who are ready to share their best strategies, advice, and hard-won insights with you:
"It's all part of my "Charisma! Command. Connect. Convert." Video Event, a remarkable and info-packed series of video interviews during which these experts will share the truth about just what it takes to reach extraordinary success."
"While there may be some who are making millions while they sleep, leisurely traveling the world, working just a few days a month while enjoying a lucrative business, for most that is simply not a reality."
"What IS real is that if you want to up-level and create a wildly successful business, then you must learn how to COMMAND the stage and camera, CONNECT with your perfect, ideal customers, and CONVERT them into raving fans who will gladly pay you what you're worth."
This event is absolutely free. Register at http://tinyurl.com/videogage.
Join experts Suzanne Evans, Lou Bortone, Kathleen Gage, Susan Lassiter-Lyons, Re Perez, Linda Claire Puig and other leaders.