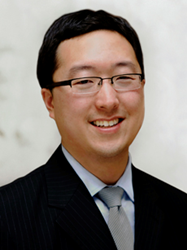 Patients that are suffering from a hernia will feel confident going into treatment here.
Beverly Hills, CA (PRWEB) December 12, 2013
La Peer Health Systems has officially opened Hernia Surgery Los Angeles. La Peer Health Systems, a provider known for their top facilities and superior level of care, has expanded their services to now offer hernia patients the best available treatment in Los Angeles.
"Patients that are suffering from a hernia will feel confident going into treatment here," said Dr. Stephen Yoo, director of Hernia Surgery Los Angeles. "Our patients will know that they've come to the right place the moment they walk into the facility."
Hernias can be very common, affecting both men and women of all ages. Pain, discomfort, and a visible bulge are common symptoms, along with the possibility of severe health risks if improperly treated. For some clinicians, hernias can be tricky to diagnose and repair. With such a wide range of types and varying symptoms, it's important for patients to seek the care of a specialist. Hernia Surgery Los Angeles is home to the very best hernia specialists, who employ the latest technology and advanced techniques for treating all types of hernias.
"I am very proud to be a part of this remarkable team," said Dr. Yoo. "Every single one of our specialists is known for their quality of care. At Hernia Surgery Los Angeles, our goal is to provide the very best in hernia treatment not only in Los Angeles, but also nationwide."
The expert team of surgeons at Hernia Surgery Los Angeles will treat patients in brand new, state-of-the-art facilities. Using advanced surgical techniques, patients will benefit from drastically shortened recovery times as well as reduced post-op pain.
Dr. Stephen Yoo is double board-certified in colorectal and general surgery, and is the medical director of Hernia Surgery Los Angeles. Dr. Yoo leads a team of prominent physicians at Hernia Surgery Los Angeles known for their expertise in hernia treatment. The team of doctors is comprised of expert surgeons who have trained at the top medical programs and hospitals in the country, and pride themselves on providing world-class hernia treatment with an especially patient-friendly approach. They are known for utilizing the most advanced procedures and surgical techniques in order to ensure the most optimal results and quickest recovery. This team of physicians includes, Dr. Eiman Firoozmand, Dr. Liza Capiendo, Dr. Gary Hoffman, Dr. Allen Kamrava, Dr. Ali Mahtabifard, and Dr. Clark Fuller.
If you are interested in learning more, visit http://www.HerniaSurgeryMD.com or call 888-418-2082 today.
La Peer Health Systems is an outpatient surgery center in Beverly Hills, founded by doctors and focused on providing excellent patient care alongside the most cutting-edge medical treatments available. With 50 world-renowned physicians in 14 specialties, comprehensive medical treatment is offered that takes patients from consultation to diagnosis, treatment, surgery, and ultimately aftercare. The 14 medical departments include orthopedics & sports medicine, gastroenterology, head & neck surgery, colorectal & general surgery, podiatry, ophthalmology, pain management, plastics & reconstructive surgery, gynecology, spine surgery, interventional cardiology, bariatric surgery, thoracic surgery, and anesthesiology. Unlike large hospitals, La Peer's unique structure offers extremely personal care in a safe and controlled environment.
To learn more about La Peer Health Systems, visit http://www.lapeerhealth.com.