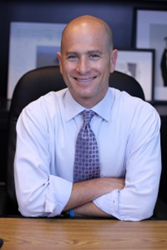 Though the context of this incident may seem a bit humorous, an MCL tear is something that should be taken very seriously.
Beverly Hills, CA (PRWEB) December 10, 2013
Following a fan encounter in which Ryan Lochte, a member of US Olympic Swimming Team, suffered a torn MCL and sprained ACL, La Peer Health Systems orthopedic surgeon Dr. Eric Millstein has some tips for recovering from such an injury.
"Though the context of this incident may seem a bit humorous, an MCL tear is something that should be taken very seriously," said Dr. Eric Millstein, referring to how an over-enthusiastic fan literally jumped onto Lochte, causing them both to fall. "The most severe MCL sprain can result in the knee joint becoming unstable, making any weight-bearing activity extremely painful."
Though a spokesperson has claimed that Lochte's medical team "expects him to make a full and speedy recovery," Dr. Millstein offered some general advice to the athlete, as well as anyone else who may be suffering from such a condition.
"First and foremost, a patient should avoid putting weight on the injured knee," said Dr. Millstein. "Doing so can cause the injury to become even worse, and will cause a great deal of pain. Luckily, Ryan Lochte's injury doesn't appear to be too severe, but many people who suffer MCL tears aren't as fortunate."
The MCL (or medial collateral ligament) is found on the medial or inner side of the knee and is responsible for providing the hinging movement of the joint. MCL sprains can be moderate to severe, depending on the injury.
"People who suffer an MCL tear or ACL sprain should seek a doctor's help immediately, regardless of how severe the injury may be" Dr. Millstein continued. "Doctors can prevent the condition from becoming worse and can provide patients with the help and support they need."
Dr. Eric Seth Millstein is a Beverly Hills board-certified orthopedic surgeon at the Knee Surgery Center of Excellence, a division of La Peer Health Systems. Dr. Millstein is also the director of Millstein Orthopedics and is a leading expert in advanced arthroscopic techniques for knee and shoulder surgery. He has vast experience treating sports injuries including arthroscopic surgery and reconstruction of the knee, hip and shoulder, as well as joint replacement surgery for arthritis of the shoulder and knee.
La Peer Health Systems is an outpatient surgery center in Beverly Hills, founded by doctors and focused on providing excellent patient care alongside the most cutting-edge medical treatments available. With 50 world-renowned physicians in 14 specialties, comprehensive medical treatment is offered that takes patients from consultation to diagnosis, treatment, surgery, and ultimately aftercare. The 14 medical departments include orthopedics & sports medicine, gastroenterology, head & neck surgery, colorectal & general surgery, podiatry, ophthalmology, pain management, plastics & reconstructive surgery, gynecology, spine surgery, interventional cardiology, bariatric surgery, thoracic surgery, and anesthesiology. Unlike large hospitals, La Peer's unique structure offers extremely personal care in a safe and controlled environment. More information about La Peer Health Systems can be found at http://www.LaPeerHealth.com.