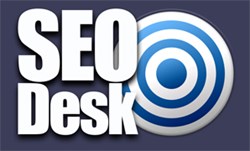 (PRWEB UK) 12 December 2013
Ideal Car Hire is set to give drivers a helping hand in 2014 by offering a greater number of vehicles in its local London rental service. The company, which was established back in 2009, has developed an excellent reputation for providing an affordable yet reliable car rental service across London. It used to be that people looking for a car rental service would be required to visit the main tourist destinations or transport hubs, but Ideal Car Hire has revolutionised the way that people rent cars. The company looks forward to providing an even more reliable car hire service in the year ahead.
There are a number of elements that people look for when hiring a car, and Ideal Car Hire is quick to provide all of these different aspects. There is a need for friendly and reliable service. There is a need to have a wide range of cars to choose from and of course, there is a need for an affordable service. This firm has been known for providing the best value for money car hire Enfield has to offer, making it the natural choice. With the cost of running a car increasing all the time, a rising number of motorists are making the decision to sell their car. However, there are times when a driver can benefit from having access to a vehicle. This is where being able to offer a high quality car in Enfield is of considerable benefit to all drivers.
Whether someone wants to take the family away in comfort or they could benefit from having a car for the weekend, knowing there is a reliable car hire service in the local area brings confidence. Ideal Car Hire services all of their cars on a regular basis, providing greater confidence and assurance for all drivers.
While hiring cars is of immense benefit to many drivers, there are times when hiring a van can be useful. Ideal Car Hire is also recognised for offering the most reliable van hire Enfield has to offer. For people moving home or transporting heavy or bulky equipment, hiring a van is the affordable and most convenient solution.
Even though more and more people are making the decision to live without a car or van permanently, there are times when having access to a vehicle can make life easier. For people and businesses in Enfield, Ideal Care Hire aims to provide a reliable and convenient service that will help people to achieve more in 2014.
About Ideal Car Hire:
Ideal Car Hire was established in 2009, offering holidaymakers an affordable and reliable car hire service during their time in London. Since that time, the company has expanded their services and locations that they serve. The company is now proud to offer rental car services across London, offering local residents an opportunity to hire cars and vans at an affordable price from a convenient location.