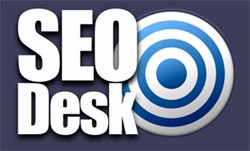 (PRWEB UK) 13 December 2013
Ashley Flooring, the leading carpet and wood flooring specialist in the South East of England, is pleased to announce that they have a wide range of services lined up for 2014. While the firm will still offer an extensive range of traditional and classic carpet and wood flooring options, they are extremely excited about the new products for 2014. Anyone looking to style their home with a modern and contemporary feel will be delighted with what the company has to offer in the weeks and months ahead.
One of the most integral components of the Ashley Flooring success story lies with the friendly level of service the company offers. All of the team members employed by the firm receives comprehensive training in the products offered by the company. This means the firm welcomes any questions or requests for guidance that a customer may have. With site visits available for commercial and domestic clients, any client looking for flooring advice will get all the help they need from Ashley Flooring.
The company offers flooring solutions for all rooms, all property sizes and for all budgets. This is why the firm is recognised as offering the most comprehensive range of flooring Chertsey has to offer. Whether a client is looking for a carpet, vinyl flooring or natural wood flooring, there will be a suitable solution on offer. A great looking room starts from the floor up, and it is essential that homeowners or businesses do not compromise on what they are looking for with respect to flooring.
With full installation and maintenance services on offer, Ashley Flooring is able to provide the most comprehensive service for flooring in Staines in 2014. Sometimes maintaining the quality and condition of a carpet or wood floor is the biggest issue for a client but help is always at hand. Ashley Flooring provides all customers with a handy guide for flooring maintenance and the firm can attend at properties at any time to evaluate and repair carpets or wooden floors. The firm is keen to ensure that clients get exceptional value from their flooring solutions, which means providing a complete service package for all customers. Anyone that wants to ensure they enjoy their carpet, vinyl or wood flooring for many years to come should choose Ashley Flooring in 2014.
About Ashley Flooring:
With close to fifteen years' worth of experience in the flooring industry, Ashley Flooring is regarded as being the specialist flooring experts in Staines and Chertsey. The company offers a comprehensive range of flooring products as well as providing a comprehensive range of service options for all floors. The firm is happy to provide consultation at client's premises and offers a full fitting service. Ashley Flooring will even remove the old carpets from a client's property if required. For a complete carpet and wooden flooring service in the South East of England, be sure to contact Ashley Flooring.