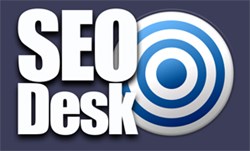 (PRWEB UK) 14 December 2013
Hammerpond Kennels, a family run business in West Sussex, is pleased to announce that they are now accepting bookings for 2014. While Christmas and New Year is a time for families and socialising with loved ones, it is not too long before people start to plan their summer adventures. It seems as though as soon as the wrapping paper is put in the bin, the summer holiday adverts begin on TV, online and in the newspapers. Any person or family that has a pet must consider the needs of their dog and cat, which is where the high quality of service offered by Hammerpond Kennels is of value.
The kennels are located in the idyllic Sussex countryside, providing the perfect backdrop for pets to enjoy while their family goes on holiday. Families who have more than one dog can request that their pets are housed together in the spacious accommodation offered by the kennel. All pet owners have the option to request that their animals are secluded from other pets or are allowed to mingle with animals. The newly refurbished kennels provide plenty of space for exercise and relaxation, regardless of whether an owner wishes for their dog to socialise or not.
When it comes to finding the best quality kennels Crawley has to offer, Hammerpond Kennels believes that they offer peace of mind to all clients. The team are more than happy to meet all dietary requirements that a pet may have, and the same is true for any medical or medicinal requirements a pet has. When arranging the length of stay, a team member will have a chat with the pet owner to get a feel for what the dog is like and what the owners expectations are for their dog during the time at the kennels. Regular exercise can be provided, and all pets at the kennels will have ample opportunity to enjoy time outside.
The kennels also provide spacious sleeping arrangements which have heating facilities for all pets. When it comes to looking after pets at day or night, these are the most efficient and effective kennels East Grinstead has to offer. Many pet owners find it difficult to leave their pets behind when they go on holiday. The high quality of service provided by Hammerpond Kennels ensures that all dogs will have a terrific time during their owners' absence. When it comes to booking a 2014 break, families need to think about the welfare of their pets.
About Hammerpond Kennels:
Hammerpond Kennels is one of the leading kennels in West Sussex and has been for many years. The kennels have recently undergone substantial renovation, vastly improving the living quarters for all pets. The family run firm has a love for dogs and all animals, ensuring that the well-being of all pets. Any dog owner looking to get away can take considerable comfort in knowing that their family pet is being properly looked after.