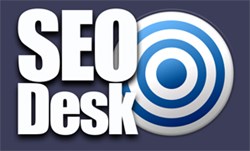 (PRWEB UK) 15 December 2013
Ross Cycles, a well-established independent bicycle shop in Surrey, is fully prepared to keep cyclists on the road in 2014. Every Christmas sees lots of people receive bikes as a present. There is a novelty to cycling that ensures new cyclists will ride their bikes for a couple of weeks, but all too often, many cyclists lose their enthusiasm for the activity in the New Year. Ross Cycles is keen to ensure that this doesn't happen and is ready to provide all the support, guidance and accessories that cyclists need to stay on the road in 2014.
The company was established in 2005, and it has maintained its ethos and identity to this day. The team behind the firm was alarmed at the number of elitist cyclist and specialist bike stores that were operating in the Surrey and wider area. Ross Cycles believes that cycling should be for everyone, regardless of age, health or confidence levels. This is why the firm is keen to offer as much guidance and support as they can in 2014. Anyone looking for any cycling support or advice should pop into the shop at weekends where there will always be someone on hand to offer guidance and encouragement.
Of course, with the wintry weather conditions that are found in Britain at the start of the year, many cyclists are in need of reliable repairs and replacement cycling products. Ross Cycles aims to offer the best value bike repairs Croydon has to offer. There are a number of highly skilled and experienced cyclists employed at the shop, which means that all of the repair work is carried out by people who know what they are doing. Given the amount of problems and issues the team has experienced over the years, it is highly unlikely that a cyclist will be able to provide any shocks or surprises. This means that no matter what your biking issue is, Ross Cycles will be able to help.
With more and more people reliant on their bike to get to work and get around town, a speedy and reliable repair service is crucial. When it comes to reliability, it will be hard to find a more effective supplier of bike repairs in Redhill. The team at the Redhill branch has extensive experience of bike repairs and will always look to offer the best value solution to a cycling problem. Some bike shops may automatically offer the most expensive service or solution, but when a client brings an issue to Ross Cycles, they will receive impartial advice and the best quality of customer service.
About Ross Cycles:
Since being established in 2005, Ross Cycles has become known as the leading bicycle shop in Surrey. The firm aims to offer a friendly and reliable service to all clients, regardless of their age, experience or confidence,. The team believes that cycling should be enjoyed by everyone, which shines through in the customer service on offer from all team members.