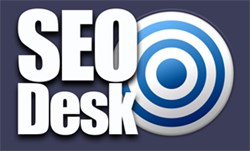 (PRWEB UK) 16 December 2013
Bling King, the premier UK supplier of hip hop jewellery, is pleased to announce that they are able to supply all of the latest and breaking fashion trends and accessories for UK hip hop and urban lovers in 2014. The company has developed a strong reputation in the past decade for offering a high level of hip hop jewellery and accessories, providing street style to youngsters across the United Kingdom. The firm remains fully committed to keeping pace with the latest trends in urban fashion, helping retailers and ultimately consumers to keep fresh in the year ahead.
While some fashion trends come and go, the rise of hip hop fashion continues unabated in the United Kingdom. A cursory look at the major artist releases scheduled for the year ahead and the summer 2014 festival headliners indicates that this is not going to diminish in the near future. The demand for hip hop jewellery and accessories is going to continue, and the Bling King aims to continue offering outstanding products at the most affordable prices.
One of the most in demand product ranges in 2013 was bling watches and the company expects this to remain the same in 2014. Bling watches combine fashion with functionality, a trait that not every item in the urban jewellery range can offer. From sleek and stylish designs to bling-styled watches with large faces, whatever bling style a person is looking to portray, there will be a watch that meets their needs perfectly. The Bling King supplies accessories and products of hip hop fashion, allowing users to create their own unique take on the popular trend.
There is no doubt that hip hop bling is about being seen and creating the right impression. The wide range of products and accessories on offer from Bling King, including grillz, necklaces, bracelets, dog tags, watches, rings and so much more ensures that there is space for everyone to find their own unique take on this fashion style. Most youngsters are happy to create their own fashion style within a recognised genre, and the prices offered by Bling King provide flexibility and affordability for all customers. The look of bling fashion may suggest a high price tag but Bling King is keen to offer an affordable yet stylish range of hip hop predicts in 2014.
About Bling King:
The Bling King was established, in 2005, to provide lovers of hip hop and urban fashion with an affordable place to buy the latest in products and accessories. The company quickly developed a reputation as being a leading provider of urban jewellery, making it the natural place for hip hop lovers to shop. This fashion style remains on trend in the United Kingdom, and there appears to be no abatement in the popularity of the bling and hip hop movement. The Bling King looks forward to supplying affordable and stylish hip hop jewellery and accessories for many years to come.