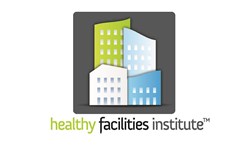 Boise, ID (PRWEB) December 05, 2013
The Healthy Facilities Institute (HFI) LLC is pleased to work with NSF International's Applied Research Center as an advisory resource in selecting companies and/or products as recipients of HFI's "Clean for Healthy Environments" Award. While neither organization endorses products, both groups are focused on protecting public health and promoting healthier indoor environments, which is this Award's primary focus.
The Clean for Healthy Environments Award (CFHE) is an industry first, and winners will be announced quarterly, with the first one to be named in January 2014.
"We are delighted to have experts of the caliber of Dr. Robert Donofrio, Director of NSF International's Applied Research Center, sharing insight and wisdom from NSF's vast experience in scientific research, public health and the environment," said Allen Rathey, president of HFI.
"While NSF International's role is informal, and purely informational in nature, it is important that groups like HFI exist to help advance the public health and safety dialog," said Dr. Donofrio. "Through NSF's Applied Research Center we can provide scientific and technical expertise to advise HFI as they select and recognize products and companies to further protect public health and the environment."
HFI's baseline award criteria include:

Company must have peer-reviewed research supporting efficacy claims;
Company must demonstrate that protecting public health is a key part of its operations or mission statement;
Company must have at least two public health scientists supporting its claims and providing a reference or testimonial;
Company must be actively engaged in Measuring for Health™ using Integrated Cleaning and Measurement™ (ICM) principles and therefore must provide field test data showing effective removal of soils affecting health;
Companies must be IEHA (formerly known as the "International Executive Housekeepers Association") and ISSA (formerly the "International Sanitary Supply Association") Members in good standing.
If you would like to recommend a company for this recognition, please send the company name, a company contact, and the basis for the recommendation to Allen Rathey at allen(at)healthyfacilitiesinstitute(dot)com by January 1st, 2014. There is no entry fee.
Editor's note: If you would like to set up an interview with an NSF International scientific expert, email Greta Houlahan at media(at)nsf(dot)org or call 734-913-5723.
About HFI
The Healthy Facilities Institute® (HFI) Educational Center and Website strives to provide authoritative information for creating and maintaining clean, healthy indoor environments. Since buildings are ecosystems, HFI works to address the many interrelated aspects of built environments — such as air, water, energy, materials and resources, green cleaning, indoor environmental quality, waste management, people and more — as an integrated or holistic system. Inasmuch as "Clean" is a metaphor for healthy indoor spaces, HFI also emphasizes prevention and removal of pollutants or contaminants to help ensure optimum conditions for living, learning and working.
About NSF International, Applied Research Center and Dr. Robert Donofrio
NSF International (nsf.org) has been testing and certifying products for safety, health and the environment for nearly 70 years. As an independent public health and safety organization, NSF is committed to protecting and improving human health on a global scale. NSF protects families by testing and certifying thousands of consumer goods each year, including kitchen products and appliances, personal care products, dietary and sport supplements, bottled water, pool and spa equipment, water treatment systems, plumbing fixtures and many other products used in homes every day. Look for the NSF mark on these products.
NSF International's Applied Research Center provides original research and custom R&D services for the water, food, pharma, consumer products and sustainability industries. ARC establishes strategic partnerships with academia, industry and regulatory bodies for research and development projects geared to furthering public health. ARC's team of scientists, technical experts and public health professionals perform confidential research and development analyses in chemistry, microbiology and toxicology and test and validate manufacturer and environmental claims to efficiently and economically improve product marketability.
Dr. Robert Donofrio is Director of the Applied Research Center (ARC). Dr. Donofrio holds a B.S. degree in biology from the University of Dayton, a M.S. degree with a focus on environmental microbiology from Duquesne University and a Ph. D. with a focus on water microbiology from Michigan Technological University. Dr. Donofrio has nearly 20 years of expertise in microbiology (environmental, water, food and clinical), lab design, technical operations management and method development and validation. He has been with NSF International for 13 years most recently as Director of NSF's Global Microbiology Labs.