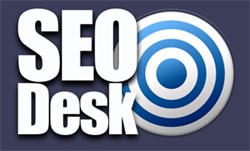 (PRWEB UK) 17 December 2013
Heyland & Whittle, one of the leading fine soaps and home fragrance purveyors in the UK, is pleased to announce that they will be launching a massive online sale in January 2014. The company is still extremely focused on providing customers with last minute Christmas gifts, but they are also focused on ensuring people get 2014 off to the best possible start.
A New Year is often the time when people decide to freshen up their home and be more optimistic about life. Decorating a room or giving it a makeover can be a fantastic way to feel more positive about what lies ahead in 2014. When it comes to creating an ambience and pleasant atmosphere in a room, the power of scented candles and home fragrance products cannot be overstated. This is why the Heyland & Whittle January 2014 sale is set to be a powerful attraction for home owners across the country.
The firm is offering a 30% discount across the full range of products that are available in the company website. There will also be free delivery to all customers, making sure that everyone can find the product that will transform their home for the New Year. The coupon code to receive 30% off is JAN14 and this code will be available for use throughout the entire month of January.
With reed diffusers, candles, soaps, bath and shower products and a wide variety of gift boxes on offer, there is no limit to what a customer can choose in the January sale. The firm, which was established in 2003, has developed a sterling reputation with respect to their hand crafted and scented products. The firm offers a wide range of scents, ensuring that there is something for every customer. The run up to the festive period has seen the firm sell a high number of festive themed scented candles and diffusers, but in a new year, there is usually a switch to a lighter style of fragrance.
No matter what style of home fragrance product an individual or even business is looking for, the January sale provided by Heyland & Whittle provides the chance to freshen up a property for a remarkably affordable fee.
About Heyland & Whittle:
The husband and wife company of Heyland & Whittle was established in 2003, and the company has gone from strength to strength ever since. The firm provides an extensive range of handmade and expertly designed home fragrance products. The firm offers a quintessentially British range of aromas and fragrances, including jasmine, lilac and lavender. No matter the season or time of year, Heyland & Whittle has a reed diffuser or candle that will match the mood of the occasion. The firm is focused on offering a sulphate and paraben-free range of soap products too.
For more details, contact Dan at dan(at)heylandandwhittle(dot)co.uk or 01293 525 825.