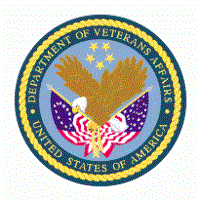 Allentown, PA (PRWEB) December 05, 2013
First Generation, an integrated marketing agency and service-disabled veteran-owned small business (SDVOSB), continues to expand its government sector business and secure federal contracts. FG was awarded the contract to produce a series of videos for the U.S. Department of Veterans Affairs (VA)/ Department of Defense (DOD) Interagency Care Coordination Committee (IC3).
The VA has expressed a need to promote membership within the Department of Defense (DOD) VA Care Coordination Community of Practice (COP). Seeking to expand awareness, the VA has tasked First Generation with producing a series of videos that highlight the synchronization of care, services and benefits provided by the COP.
First Generation will be in charge of all stages of production, including scripting, filming, narrating and editing. Under the direction of FG's award winning Director/Producer John Costello, the series will be filmed in Virginia, Texas and Washington, DC.
"As a proud veteran, I am excited and grateful for this new opportunity to work with the VA. The scope of this contract aligns well with FG's core competencies and our company history of supporting veterans' programs," says CEO, Bill Carmody. "Our dedicated team of producers, directors and editors are eager to deliver an excellent video series to help the VA accomplish their mission."
The SDVOSB designation has given First Generation a strong advantage to its growing Washington DC business. First Generation is also a General Services Administration (GSA) contract holder, pre-approved to service the educational and comprehensive media plan strategy needs of federal contracts. For more information on the benefits of partnering with FG as an SDVOSB, please visit http://www.firstgenSDVOSB.com.
About First Generation
Celebrating 26 years in business, First Generation defines, develops and delivers marketing campaigns for commercial business, non-profit organizations and the federal government. Services include strategic communications, integrated marketing and advertising, video production, interactive design and programming, event planning, web design, programming, instructional design and training, media relations and social media integration. A service-disabled veteran-owned small business (SDVOSB), First Generation also provides full-time on-site media consultants for several global organizations. First Generation is headquartered in Allentown, PA with offices in Washington, DC, and Vicenza, Italy. For more information, please visit http://www.firstgencom.com.