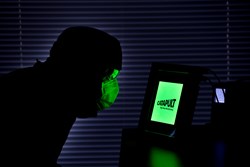 We work with the COLAE partners to drawn from their collective range of knowledge and experience to suggest alternatives and enhancements where appropriate.
Newcastle Upon Tyne, UK (PRWEB UK) 5 December 2013
Organic and large area electronics (OLAE) technologies can offer many advantages over conventional electronics, such as seamless integration of device components, robust device fabrication, and design of more aesthetically pleasing products where any electronic functionality can seem invisible.
The reality is that while products and systems made entirely from OLAE technologies are still some time away, there is huge scope for designing new products and applications by fusing this new field of technology with standard, or classical, electronics.
Integration of new technologies can create many challenges, both technically and economically, for companies wishing to develop a new product. Often companies do not have the resources to overcome these challenges and many potentially great ideas are never fully explored and brought to commercial fruition.
The COLAE network of European research and development centres provides advice and support in relation to the use and integration of OLAE technologies in many end-use markets.
Already several SMEs in Europe have benefitted from the extensive knowledge and advice COLAE's feasibility network can provide. OE-Innovation's CEO Daniel Burton utilised the feasibility service to explore a potential new interactive wallpaper product. Daniel explains: 'Our company approached COLAE to undertake a feasibility study in the field of large area electronics. This was a field that our company did not have technical experience in so it was beneficial to sit down and discuss our projects in detail and get an initial response from the experts.'
Following an initial consultation, COLAE's experts establish a manufacturing methodology for a product or application concept in order to produce a realistic total cost of ownership (TCO) calculation, taking into consideration all costs, from fixed overheads to consumables.
The TCO model, developed by COLAE partner Holst Centre, can calculate production costs based on roll-to-roll (R2R), as well as batch-wise and sheet-to-sheet (S2S) approaches, specifically for the OLAE industry. Marc Koetse, programme leader for the feasibility studies said: 'We can provide detailed breakdowns showing where the largest costs lie. We also work with the COLAE partners to drawn from their collective range of knowledge and experience to suggest alternatives and enhancements where appropriate. In some cases where initial ideas may not yet be feasible we have worked with companies to identify a more achievable near-term application for feasibility assessment.'
Another company to take advantage of the feasibility study is Plastic Electronic Gmbh, an Austria-based developer of smart surfaces that integrate buttons and controls. These are manufactured as flat plastic films, to create interactive surfaces.
The company designed a new version of one of its products, using printed electronics for some processes, in order to yield a more integrated product than the original, which is based on conventional electronics and manufacturing processes. Plastic Electronic Gmbh wanted to compare the cost of manufacturing the new device, partially based on printed electronics, to the current version.
Using the TCO model, the COLAE partners calculated realistic manufacturing cost scenarios for Plastic Electronic Gmbh. 'Besides the quotes of our suppliers, the total cost of ownership modelling and calculation done within the COLAE project is a very valuable input for cost estimations and business planning,' says Plastic Electronic Gmbh CEO Philipp Weissel.
Due to the success of the initial feasibility programme COLAE has shifted efforts to make more studies available to the existing OLAE industry and new entrants into the market. The COLAE network provides feasibility advice and support in relation to the use and integration of OLAE technology for specific applications, including:

Technical feasibility issues or risk analysis
Feasibility timeframes
Product redesign suggestions
Technology resources
Product cost estimates
Patent scans to estimate freedom to operate or the need for licences
A work plan for realisation
Companies wishing to benefit from COLAE feasibility studies can complete a short application form on the website http://www.colae.eu/feasibility-studies.
COLAE feasibility case studies can be viewed here: http://www.colae.eu/documents.
http://www.colae.eu | info(at)colae(dot)eu | https://twitter.com/COLAE
Notes to Editor:
Europe's leading organic and large-area electronics (OLAE) organisations have united to form COLAE - a project designed to simplify and speed up the commercialisation and adoption of OLAE technology through the creation of industry clusters. The project aims to raise awareness of the major business opportunities that can be explored and exploited using OLAE technology and to significantly reduce the delivery time to market of these products.
COLAE has harnessed the resources and expertise of its project partners and made it available to the existing organic electronics industry and new organisations entering the market. Members of the cluster experience high quality training and workshops, technical and business feasibility support, the best pilot production and manufacturing facilities, as well as the opportunity to collaborate with regional clusters.
The project connects players within the industry to create and develop a strong European supply chain that delivers tangible value and benefits for its members. In addition, COLAE is focused upon engaging with end users of the technology and raising awareness among manufacturers of the potential applications of organic and large area electronics.