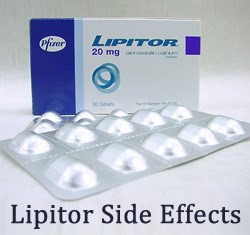 If you have suffered Lipitor side-effects contact the attorneys at Wright & Schulte for a FREE legal consultation by visiting yourlegalhelp.com or calling 1-800-399-0795
Columbus, OH (PRWEB) December 04, 2013
Wright & Schulte LLC has learned that a woman from West Virginia recently filed a new Lipitor diabetes lawsuit alleging that the use of the cholesterol-lowering statin caused her to develop new-onset Type 2 diabetes. According to a November 6th report from the West Virginia Record, the Plaintiff developed diabetes after she had been taking Lipitor for about four years. The diabetes ultimately caused her to suffer vision loss in both eyes, forcing her to undergo cataract surgery. Among other things, the Lipitor diabetes lawsuit alleges that Pfizer, Inc. failed to provide proper warnings regarding the risks associated with the medication. Wright & Schulte will continue to monitor Lipitor proceedings and speaking with people who may have been effected by Lipitor side-effects such as Type 2 Diabetes.
[wvrecord.com/news/263884-martinsburg-woman-files-
lipitor-suit-against-pfizer]
Wright & Schulte LLC has learned through the U.S. Food & Drug Administration (FDA), that Lipitor is prescribed to people who have heart disease, or risk factors for heart disease, to lower their chances for heart attack, stroke, certain types of heart surgery, and chest pain. According to a recent report from Forbes, Lipitor ranked as the best-selling drug of all time until it lost patent protection in 2011.
[fda.gov/newsevents/newsroom/pressannouncements
/ucm281817.htm, FDA, November 2011]
[forbes.com/sites/johnlamattina/2013/10/16/why-is-it
-so-hard-to-predict-sales-of-new-drugs/, Forbes, October 16, 2013]
FDA Warning on Lipitor Side-Effects
The law firm also points out, the FDA released a drug safety communication in February 2012, warning that Lipitor could be associated with an increased risk of new-onset diabetes. The agency also ordered Pfizer, Inc. to change the Lipitor label to reflect this risk.
[fda.gov/drugs/drugsafety/ucm293101.htm, FDA, February 2012]
Wright & Schulte LLC further points out the lawsuit, in the U.S. Judicial Panel on Multidistrict Litigation (JPML), is currently considering a motion to consolidate all Lipitor diabetes lawsuits involving diabetes allegations in a single federal court for pretrial proceeding. According to the October 10th motion, dozens of product liability claims are currently pending in courts around the country, all of which share common allegations of fact involving Pfizer's testing, manufacturing and marketing of Lipitor, and the warnings it provided concerning the drug's potential link to Type 2 diabetes. The motion also acknowledges that this is the second time that plaintiffs have sought the consolidation of Lipitor diabetes lawsuits, as an earlier petition was rejected by the JPML in August. The new motion asserts that an increase in filings since then warrants reconsideration by the Panel. (In re Lipitor (Atorvastatin) Litigation, MDL No. 2502 (JPML))
According to Wright & Schulte LLC, the consolidation of federally-filed Lipitor diabetes lawsuits would preserve the resources of the court, witnesses and parties by allowing the claims to undergo coordinated pretrial proceedings, including discovery. Such proceedings also avoid inconsistent rulings and duplicative discovery in cases where a large number of lawsuits share common allegations of fact.
Wright & Schulte LLC is now offering free legal consultations to individuals who may have developed Type 2 diabetes due to Lipitor. To learn more about filing a Lipitor diabetes lawsuit from an attorney at Wright & Schulte LLC, please visit yourlegalhelp.com.
About Wright & Schulte LLC And Filing A Lipitor Type 2 Diabetes Lawsuit
Wright & Schulte LLC, an experienced personal injury firm, is dedicated to the belief that America's legal system should work for the people. Every day, the attorneys of Wright & Schulte LLC stand up for the rights of people who have been injured or wronged and fight tirelessly to ensure that even the world's most powerful corporations take responsibility for their actions. If you're looking for a law firm that will guarantee the aggressive and personal representation you deserve, please do not hesitate to contact Wright & Schulte LLC today. Free Lipitor diabetes lawsuit case evaluations are available through yourlegalhelp.com or by calling 1-800-399-0795.
Contact:
Wright & Schulte LLC
"An Experienced Defective Drug Law Firm"
1-800-399-0795
http://www.yourlegalhelp.com