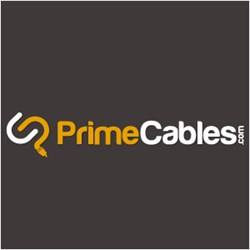 (PRWEB) December 04, 2013
PrimeCables.com, wholesaler and a retailer of custom cables and accessories for home theater, networking, professional studios, and more, has announced the immediate availability of a new line of HDMI Extender Wall Plates that come in handy during construction manufacture and eliminates cable clutter by hiding the cables in the wall.
Customers can extend the range of their High Speed HDMI signal and keep the wiring hidden safely within their walls using this HDMI Wall Plate Extender that use Cat5e or Cat6 network cables to transmit the HDMI audio-video signal over distances greater than the 25 feet maximum. Certified for High Speed signals using HDMI cables alone, these products are CL2 rated for in-wall use and are wired per the EIA/TIA-568B standard.
The company also has in stock a VGA, HDMI, and 3.5mm aluminum wall plate that allows for both analog and digital video connections to be installed in the wall. It is the perfect solution for running cabling up to a projector for both HD15 and HDMI connections. Feed-through connectors and identification markings make this wall plate simple to install and easy to connect. There is also a white HDMI convenient wall plate with support for the HDMI Ethernet channel, which has a female connector on the front and back for easy installation. It delivers Ethernet data interconnectivity through the 4-inch coupler cable on the rear.
PrimeCables.com strongly recommends the use of minimum 24 AWG HDMI cables when connecting a device, such as this extender as well as Cat6 STP cabling for anything longer than minimal distances. This cabling will provide the highest reliability and signal integrity to ensure that the installation is trouble-free under all conditions for years to come.
The entire product line of these clean looking HDMI Extender Wall Plates wall plate that give the home theater a neat, complete, and professionally installed look can be viewed online at: http://www.primecables.com/c-1085-hdmi-wall-plates. PrimeCables.com is always striving to meet the needs of their customers by constantly expanding their inventory of high quality and affordable products. They also offer customers a wide range of premium quality cable products at the cheapest price in the market.
About PrimeCables.com:
PrimeCables.com specializes in HDMI Cables and other Audio Video Accessories. They offer a variety of products such as Network Cat 5, Cat 6& Cat7, HDMI, SVGA, DVI, USB, FireWire, Fiber Optic, Security, Computer, Apple, and Audio cables as well as Speakers, Cable Testers and Organizers, and wall plates. They deliver remanufactured cables, adapters, USB cables, and cable accessories from both their Montreal and Vancouver warehouses.