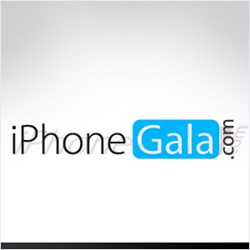 (PRWEB) December 05, 2013
iPhoneGala, a subsidiary of one of Canada's leading online retailers 123inkcartridages.ca announced that their new mobile-friendly website that incorporates rich color and design is now live. Designed with a fresh new look, the website now offers a number of different and amazing features that include, but are not limited to shopping by brand and shopping by device feature.
While the former feature allows users to buy a product from a specific brand of their choice, the latter enables them to shop by the price, which sorts all the products (according to their price) from low to high, making iPhoneGala.com more user-friendly and easy to use.
The 'Shop by Brand' feature displays all the brands that the company sources products from in alphabetical order and to make it even easier on the eyes and for quick navigation, these brands are categorized in groups A-F, G-L, M-R, and S-Z. Clicking on any brand name directs the user to all the products from that brand that are available on this e-commerce portal.
The 'Shop by Device' feature displays the entire array of devices that can be purchased at iPhoneGala.com. For easier and quicker selection, these devices are classified under three major categories, namely laptops, smartphones, and tablets. Devices from individual brands are also listed under each category for more specificity.
iPhoneGala.com carries a large inventory of stock located at their well-equipped warehouses in Montreal and Vancouver. Most items are available for immediate dispatch via their reliable courier partners including Canada Post and Purolator. Their inventory is managed in real-time and all deliveries are fully tracked.
About iPhoneGala.com
iPhoneGala is a Canada based company that specializes in categories such as iPhone, iPad accessories, protector cases as well as headphones. Their excellent relationship with their suppliers enables them to offer their customers an unparalleled product range of over 3,000 globally sourced mobile accessories, the latest cases, and thousands of mobile and tablets accessories. Dedicated to constant innovation as a company to enhance their customers' experience, the company also focuses on the continuous development of their website to offer features based on customer feedback.