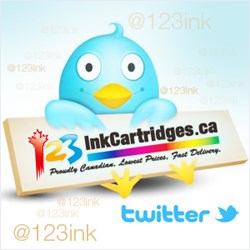 (PRWEB) December 07, 2013
Leading Canadian online retailer of inkjet and toner cartridges, 123inkcartridges.ca has added two new websites http://www.photogear.com and http://www.lightingbox.com to their existing set of websites to satisfy their customers' online shopping needs as a part of their Shopper Plus concept – a one-stop for all their products across different categories that can be combined and purchased in a single shopping cart.
Photogear.com covers professional photo gear and accessories including, but not limited to flashes, tripods and monopods, batteries and DSLR grips, studio and lighting, video equipment, lens filters and hoods, camera bags, and other accessories. This website also features a Best Sellers section to make it more interesting for potential customers.
Lightingbox.com features the most original, but affordable designer lamps as well as ceiling, wall, and outdoor lights, and light bulbs.
123inkcartridges.ca was created with a simple goal in mind: to provide quality ink cartridges and toner cartridges, printers, cables, office supplies as well as computers and parts, gadgets, iPhone, and iPad accessories, and many other products at the lowest prices possible.
As a growing company, 123InkCartridges.ca provides a large assortment of ink and toner cartridges on 123inkCartridges.ca, cables and adapters on PrimeCables.com, cell phone accessories on iPhoneGala.com, and electronic gadgets directly from manufactures on FactoryGlobal.com. To make it even more convenient for customers, as a part of their Shopper Plus concept, one shopping cart can be used to easily shop across all six of their websites.
About 123inkcartridges.ca:
123inkcartridges.ca is one of the fastest growing and leading online suppliers of high quality office, mobile related items, and smartphone gadgets at competitive prices in Canada. With its well-facilitated quality control and industry-recognized service and support centers, the company provides expertise and flexible business processes that enhance product features and minimize supply chain disruption. The company has built up its available inventory of quality accessories by negotiating low prices with suppliers. Its online catalogue of over 10,000 of the best and latest products is available at http://www.123inkcartridges.ca.