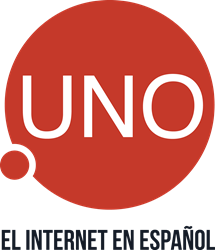 "Hispanics will know that every site that ends with .UNO was made with them in mind; .UNO is a culturally relevant domain, easy to remember, and simple to connect," says Dot Latin LLC CEO, Shaul Jolles.
Kansas City, MO (PRWEB) December 04, 2013
Dot Latin LLC announced today that Openprovider has signed the Registry-Registrar Agreement for the .UNO domain extension specifically designed to serve the Hispanic and Latino communities, worldwide. .UNO is the first global web extension dedicated to Spanish-speaking businesses, consumers and individuals online.
.UNO is the number one choice for Hispanics and Latinos. It's short, memorable, easily recognizable, and offers cultural significance and relevance for this online community. .UNO stands out against all other Latin web names because it's broader in scope and meaning, more dynamic, and simply hotter than any other web identity available today.
.UNO is one of the first new top level domains, out of over 1,500 applications for new domain extensions, to enter the global marketplace. .UNO will lead the tidal wave of new Internet addressing options that, beginning in 2014, will forever change the way we search and find destinations online. Culturally, community, and linguistically specific, .UNO will provide a unique opportunity for Hispanic and Latino web users to communicate and transact business together, in one space, online.
"We congratulate .UNO with reaching this important milestone. With Spanish being one of the top three languages worldwide, both on and offline and more than 300 million native speakers of which more 150 million have access to the internet we're convinced that .UNO is going to be embraced by many. Openprovider is very committed to actively offering this domain extension to our resellers across the globe. Especially in Spain, Latin America and the United States. This domain extension will certainly be one of the so-called new gTLDs that will claim its role," says Arno Vis, CEO Openprovider.
.UNO offers differentiation to Spanish-speaking businesses and entrepreneurs. It provides a voice and a platform within a community environment which transcends geography and citizenship, and tells the world that this is the place to be.
".UNO provides an opportunity for businesses, consumers and individuals to stand out in the Hispanic market and create a meaningful connection with 490 million Spanish-speaking people worldwide," said Dot Latin LLC CEO, Shaul Jolles. "Hispanics will know that every site that ends with .UNO was made with them in mind; .UNO is a culturally relevant domain, easy to remember, and simple to connect."
About Openprovider - People and software that help you grow
Openprovider was founded in 2004 and is a service oriented provider that helps domain resellers and business owners to save unnecessary costs and hassle. We believe they should focus on their core business while we take away the hassle of development and management of necessary software, systems and processes. Removing hassle is our core business and philosophy. Due to the scalability of our business model we can do this at a competitive price.
The new gTLDs are a good example.
Openprovider will implement all new gTLDs for its current and future clients. Through a secured internet portal (and API) clients keep control and can manage all their domain extensions, SSL certificates, Parallels licenses and Spam filtering with ease and 24/7.
Globally, Openprovider is one of first 6 registrars that have been certified for the Trademark Clearinghouse and has fully executed the 2013 RAA of Icann. We have offices in the Netherlands, Spain and Russia and run our services for more than 3,500 active customers from all over the world in several languages like English, Spanish and Dutch. Please visit http://www.openprovider.com.
About Dot Latin LLC
Founded in 2011, Dot Latin LLC was formed with the sole mission of providing services that actively support and improve the online experience for Spanish-speaking populations, worldwide.  Through their creation and introduction of the .UNO top level domain, Dot Latin LLC provides businesses with a unique consumer relationship building opportunity by creating association through common language and cultural differentiation; while fostering increased consumer confidence from Hispanic and Latino consumers all over the globe.  For more information about Dot Latin LLC, to find out how you can become a .UNO accredited registrar, or to find a list of accredited registrars where you can register for your .UNO domain name, please visit http://www.unodominio.com.