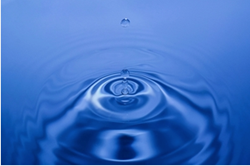 (PRWEB) January 21, 2014
Companies in heavy industries have long relied on the use of large quantities of water in their operations, but with the use of hydraulic fracturing and other "unconventional" production techniques expanding rapidly in the U.S. oil and gas industry, well operators have been confronted with increasingly pressing water management challenges in recent years.
How much water does it take to develop a shale formation?
The precise amount of water that is needed to fracture a formation varies with the quantity and depth of the wells being used and the number of fractures that need to be created, as well as the presence of different geological obstacles.
According to the University of Colorado's Getches-Wilkinson Center for Natural Resources, Energy, and the Environment, a typical hydraulic fracturing operation requires the use of between 150,000 and 350,000 gallons of fracturing fluid per well, with the average job using a total of between 3 and 7 million gallons of water.
Texas offers a consummate example of the industry's strengths and challenges.
Texas — long the cornerstone of the U.S. energy industry — is home to some of the most prolific shale formations, including the Eagle Ford, Barnett, and Permian Basin. The state has also been the site of a severe drought in recent years.
The National Oceanic and Atmospheric Administration has warned that dry conditions could persist throughout the region for years to come, which would exacerbate the challenges facing oil and gas companies that depend on reliable access to water resources.
This situation has spurred companies and public policy makers to take a closer look at how the industry uses water. Specifically, stakeholders are increasingly recognizing the value of solutions that enable them to treat and reuse flowback water. There are commercial filtration technologies available today that can remove contaminants and separate oil from water, which allows it to be reused in new fracturing operations.
Looking ahead, well operators are expected to deploy downhole applications that will allow them to remove undesirable compounds from flowback before it reaches the surface. Molecular filtration is one technology that companies should keep an eye on, as it may become more economically viable in the near future.
Why is hydraulic fracturing vital to America's future?
The U.S. Energy Information Administration currently estimates that the use of hydraulic fracturing will provide domestic producers with access to 482 trillion cubic feet of natural gas — enough to meet the country's needs for approximately 110 years. This is an increase of about 280 percent over estimates developed in 2008, when the so-called shale revolution was gaining steam.
The EIA predicts that by 2035, shale gas will constitute as much as 45 percent of the total U.S. natural gas supply. Fracturing has also put a significant quantity of previously inaccessible oil reserves within reach, reversing a long-running trend of declining production and rising imports. The shift has spurred the Paris-based International Energy Agency to predict that the United States will surpass Russia and Saudi Arabia to become the world's top oil producer by the end of the decade, maintaining this position until the early 2030s.
Given these facts, it seems clear that this technology has a key role to play in shaping America's energy and economic futures. That's why, going forward, Chem Rock Technologies will remain committed to performing the practical research and development needed to help oil and gas companies improve the safety, efficiency and sustainability of hydraulic fracturing operations.
Chem Rock has long been active in developing new fracturing chemicals, including "safe chemistry" alternatives to conventional products. The company recently created a new Water Sciences Group, which will specifically work to provide solutions for the water management challenges facing the energy industry.