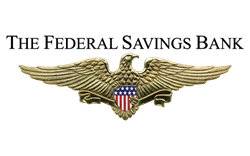 The market slowdown as reflected in recent existing and pending home sales is constructive for real estate.
Chicago, IL (PRWEB) December 04, 2013
The Federal Savings Bank finds that in the aftermath of Black Friday, the mortgage market took an upward turn, reaching the highest interest rates in two months. The interest rate for a 30-year fixed-rate mortgage increased from an average of 4.375 percent to 4.5 percent. During the same time last year, mortgage rates averaged 3.36 percent, near record low levels.
Interest rates may be on the rise as a result of the uncertainty surrounding the Federal Reserve's current bond-buying program of $85 billion per month. When the Fed decides to taper, interest rates are expected to increase to around 5 percent. Fed officials plan to meet in December to discuss their fiscal policy. After stronger October economic reports revealed that more jobs were being added, economists began to speculate that the Central Bank would begin to reduce spending by the end of 2013.
Higher rates will signal that the economy is strong enough to continue growing on its own and at a more sustainable rate. With home prices back near pre-recession levels and homes sales doing well, interest rates that are not artificially low will lead to a more stable recovery. The spike in rates is also likely due to the anticipation of the upcoming jobs report.
"Investors are hesitant to move lower in rates ahead of the important data coming up throughout the week, and most importantly on Friday with the employment report," Chief Operating Officer of MND Matthew Graham told CNBC.
Despite higher rates, most housing markets are still affordable for Americans. It may also have an effect on home prices, which have been increasing by double digits in certain markets. Growth at that rate is unsustainable, but a slowdown would result in a more stable recovery.
"The market slowdown as reflected in recent existing and pending home sales is constructive for real estate" says Nick a banker at, The Federal Savings Bank. He continues, "With first-time home buyers being the next leg of demand in housing, they cannot afford to keep chasing home prices, thus we are entering a good growth phase in real estate."
Contact the Federal Savings Bank, a veteran owned bank, to explore affordable mortgage options.