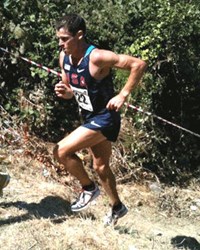 Brentwood, TN (PRWEB) December 04, 2013
Swiftwick, a leading U.S. producer of athletic compression socks, is proud to announce it remains the number one selling sock brand with independent bike dealers and maintains number one ranking among U.S. manufactured running socks sold in running specialty stores.
According to Leisure Trends Group RetailTRAK™ data from November 2013, Swiftwick is also one of the best performers in inventory turns and gross margin percent for retailers.
"If you're looking to grow your business, we have the broad compression product line to help you achieve it," said Mark A. Cleveland, Swiftwick co-founder and CEO. "Our socks inspire consumers to become loyal customers who shop with us time and time again. They buy Swiftwick because of the long lasting, high quality product, but also because of our commitment to green technology and U.S. manufacturing."
The Swiftwick ASPIRE and VIBE lines are the two top selling socks for runners and cyclists. The ASPIRE is ultra-thin and provides high moisture-wicking capabilities, while the VIBE offers color options and a slightly padded footbed with high breathability.
Swiftwick produces all of its innovative, high-quality, performance socks in the United States. With products made for various sports, styles and preferences, each sock line delivers something different, but nothing less than excellence.
The Swiftwick brand continues to receive endorsements from some of the world's top athletes including Max King, World Mountain Running Champion and 2012 Trail Runner of the Year. He will be in the Swiftwick booth during The Running Event 2013 in Austin signing autographs and discussing his method for success on the roads, the trails and the track. Max wears Swiftwick ASPIRE socks during competition because he says, "I never have to think about my socks slipping, bunching or creating blisters."
"To have brand ambassadors like Max supporting Swiftwick is a testament to the quality of our sock," said David Fitzgerald, Swiftwick vice president of sales. "For people who wear Swiftwick, it's about more than just a sock. Our products become part of someone's performance uniform, a piece of gear rather than an accessory. It's because of this that retailers see our socks flying off the shelves."
About Swiftwick
Founded in 2008, Swiftwick is headquartered in Brentwood, Tenn. The company is a performance sock manufacturer that proudly employs an American workforce in high-quality textile manufacturing. Swiftwick is an innovator in designing and producing superior socks. The company has a culture focused on manufacturing through environmentally friendly means, social responsibility and leading customer service. Learn more at http://www.swiftwick.com.