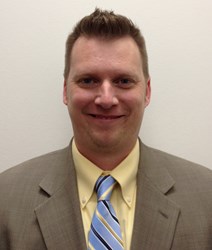 Microtargeted safety messages make driver safety programs more personal, meaningful and, more effective in driving down fleet accidents rates even further.
Trevose, PA (PRWEB) December 04, 2013
A key to further reducing fleet accidents may be timely safety messages that target specific segments of the driver population. That's the message Ryan Dicken, CEI's Midwest regional sales manager told members of the Wisconsin chapter of the NAFA Fleet Management Association at their November monthly meeting.
Using traditional, generic safety messages aimed at a fleet's entire driver population "many fleets have achieved reductions in accidents, but realize they are approaching a results plateau," Mr. Dicken told the group. "Microtargeting personalizes data in meaningful ways by delivering a message uniquely tailored to a driver or group of drivers."
Mr. Dicken pointed out that microtargeted messages rely on two advantages that online fleet safety and risk management systems provide: the ability to segment fleet driver populations by a number of different parameters, like location, tenure, risk scores and whether they have management responsibility; and data that can be used to detect emerging trends in the number of different types of fleet accidents and their severity.
Microtargeted messages have greater impact than traditional fleet safety messages, Mr. Dicken said, because they are more personalized and so have more potential to alter drivers' behavior. Key features of examples of microtargeted messages Mr. Dicken cited were images of damaged fleet vehicles, statements by drivers involved, and explanations of the financial impact of accidents on drivers and the fleet sponsor.
"There are numerous examples of fleets managing effective safety programs," Mr. Dicken said, but "regardless of how far along you are in your program, the plateau [of accident reduction] is coming." Microtargeted safety messages "make driver safety programs more personal, meaningful and, hopefully, more effective so as to punch through that plateau," he added.
About The CEI Group, Inc
CEI is a leading provider of technology-enhanced vehicle accident, driver safety and fleet risk management services. Its provider network consists of some 4,000 collision repair shops in North America, and includes nearly 900 truck collision repair centers. Its customers include self-insured, commercial, institutional and government fleets, directly and through alliances with fleet leasing companies. CEI also provides vehicle direct repair program outsourcing to leading property and casualty insurance companies. For more information, please visit http://www.ceinetwork.com.