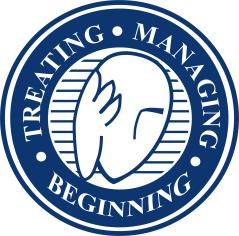 Houston, Texas (PRWEB) December 10, 2013
MedCenter TMJ of Houston, TX has recently announced that lead clinician Ronald C. Auvenshine DDS, PhD, PC is currently working with the American Equilibration Society's Clinical Guidelines Committee on a new publication. The publication addresses the systematic review of treatment options for temporomandibular disorders (TMD).
TMD affects millions of people around the world. The National Institute of Dental and Craniofacial Research says that estimates suggest approximately 10 million people suffer from temporomandibular joint (TMJ) problems alone. These disorders can cause a variety of issues including pain, stiffness and limited mobility of the mandible and may affect the way that the upper and lower teeth come together.
Dr. Auvenshine noted that he has seen significant results when working with the American Equilibration Society in the past as a member of the Guidelines Committee. "We used evidence-based research to study TMD while I was on the committee to analyze over 1,700 papers on random controlled trials and studies. But that's only half the battle. That research has to be put into action and used in human models."
This latest collaboration between Dr. Auvenshine and the American Equilibration Society will serve as a valuable resource for members of the organization as they move forward in treating patients that are suffering from TMD.
About the American Equilibration Society
The American Equilibration Society is an international organization that was founded in 1955 to address the diagnosis and treatment of dental occlusion diseases and temporomandibular joint disorders. Today, it's the largest organization of its kind. Members from all over the world include health professionals such as orthodontists,prosthodontists, oral and maxillofacial surgeons as well as general dentists.
To learn more about Dr. Auvenshine and the MedCenter TMJ, please visit: http://www.medcentertmj.com/
About MedCenter TMJ
At MedCenter TMJ Dr. Ronald C. Auvenshine and his team of medical professionals are helping patients that suffer from orofacial pain and temporomandibularjoint disorders find relief. For more than 35 years Dr. Auvenshine has focused his practice solely on providing specialized treatment for craniomandibular disorders in order to give his patients the best care possible for their unique needs. Before opening his own private practice Dr. Auvenshine worked as a dental officer in the United States Army and as a faculty member at LSU School of Dentistry in New Orleans where he founded the Temporomandibular Joint (TMJ) and Facial Pain Clinic at the LSU School of Dentistry.