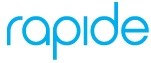 Coventry (PRWEB UK) 5 December 2013
As a whole, the water industry is under pressure to realign itself as a customer-focused industry, through its internal operations and its external engagement. Therefore, as customer engagement and Voice of the Customer specialists already working with some of the UK's biggest water companies, Rapide have been chosen to sponsor the event. Rapide have almost thirteen years of experience in providing real-time customer feedback solutions and proactive communication solutions to companies looking to further enhance and improve their customer and employee engagement.
Building on the success of the inaugural event which attracted over 130 senior-level attendees, the annual Water Industry Customer Conference will explore the lessons learnt during the customer engagement process leading up to business plan submissions for PR14. Taking into account best practices from other industries, it will also assess post business plan engagement strategies. Finally, it will showcase customer communication approaches and address the ways in which the water sector can adapt to a competitive environment and deliver a service worth switching for.
The annual Water Industry Customer Conference is a must-attend event for all individuals within the UK water industry tasked with delivering a customer-centric business strategy.
Those attending will:

Gain an understanding of the evolution of business plans for PR14
Learn how their peers are balancing customer priorities, willingness to pay, technical and regulatory pressures
Gain new perspectives on how to deliver a consistent customer experience through employee engagement
Understand how SIM is evolving
Discuss the role of innovation and customer service post market re-opening in 2017
Hear first-hand case studies on how to improve their engagement and communication approaches
This year's conference takes place on Thursday 5th December, 2013 in Birmingham with expert speakers including:
Mike McMaster, Head of Client Services, Rapide alongside Fiona Templeton, Customer Experience Manager, Scottish Water
Gabrielle Edwards, Deputy Director, Water Reform, Defra
Barbara Hughes, Director of Consumer Policy, Ofwat
Tony Smith, Chief Executive, Consumer Council for Water
Richard Aylard, External Affairs and Sustainability Director, Thames Water
Angela Hunter-Dobson, Director of Customer Relations, Severn Trent
Phil Marshall, Director of Customer Service, Bristol Water
Cheryl Black, Non-Executive Director, Southern Water