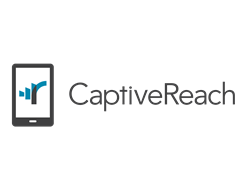 We're prepared to revolutionize the healthcare industry by allowing consumers access to key health care information and key transactional processes from their mobile device, helping hospitals reduce spending
San Diego, Calif. (PRWEB) December 05, 2013
Parallel 6, a multi-channel mobile technology company and the creator of the mobile enterprise platform, Captive Reach, releases Captive Reach 3.01, providing a mobile solution for the healthcare industry. Captive Reach is optimized to integrate into a mobile application that will make the healthcare industry patient focused rather physician focused, enabling patients to access and manage prescriptions, doctor visits and health records with their healthcare provider from the palm of their hand.
As a $3 trillion industry, healthcare is one of the largest expenses in the world. Parallel 6's Captive Reach technology aims to revolutionize healthcare IT by securely extending patient health evaluations and records, while authorizing transactions for prescriptions and other medical purchases from the palm of the patient's hand. Captive Reach is a mobile solution that will not only reduce spending, but address concerns such as physician time management, patient to physician communication and engagement, having a data management platform and providing patient safety procedures and education.
"Whether it's lost records, patient delays or poorly designed processes, the healthcare industry throws away approximately $780 billion per year. We're prepared to revolutionize the healthcare industry by allowing consumers access to key health care information and key transactional processes from their mobile device, helping hospitals reduce spending," said Parallel 6 CEO David Turner.
Captive Reach 3.01 has a robust feature set to address hospitals' tight budgets and the needs of its patients. A mobile application with Captive Reach enables secured access to key health information, allowing patients to understand and adjust their health plan while relaying medical information to physicians via an analytics platform designed for health data management. The app would even have the ability to send users a questionnaire that could determine irregular health symptoms. With the use of push notifications, image recognition, geolocation and health data analytics, Captive Reach has the ability to modify users' behaviors and put each user on a health plan that saves time and money for patients and physicians.
"There is a lack of patient to physician communication and engagement. Captive Reach addresses this concern by alerting physicians any time that the analytics platform recognizes a heath irregularity in a mobile app user. Furthermore, patients can quickly access 'in network' facilities and practices, saving time and money and allowing those patients with critical conditions to ultimately be attended to with higher priority and attention, while false alarms can be addressed remotely," said Turner.
A recent report from Frost and Sullivan found that while only 10% of U.S. hospitals implemented a health data analytics tool in 2011, the number would grow to approximately 50% in 2016. Healthcare providers have over 600 certified electronic health record systems to choose from, yet, most of these systems are not supplemented with an analytics platform that meets the needs of its provider. Having an analytics platform such as Captive Reach makes managing user data much more efficient because it provides insights that allows physicians to assess a patient's health before they even step into a hospital.
Captive Reach is a permanent solution to reducing healthcare costs, as it is meant to monitor, modify and enhance the entire life cycle of its users – all through a cloud-based control panel. In addition to modifying behaviors, Captive Reach provides a unique feature set that includes geolocation, push notifications, gamification, augmented reality, image recognition, mCommerce, mobile CMS and insights and analytics. To learn more about Captive Reach 3.01 and its benefits to the healthcare industry, contact Jesse O'Gorman at 703-915-9900 or email jogorman(at)parallel6(dot)com. To learn more about Parallel 6 and its product Captive Reach, visit http://www.parallel6.com.
About Parallel 6:
Parallel 6, a leading multi-channel mobile platform provider, is the creator of Captive Reach, an all-encompassing enterprise-strength mobile platform. Captive Reach influences consumer behavior, enhances brand recognition and builds strong client-customer relationships. Parallel 6 also offers a suite of managed services such as social media and campaign management, SEO, design, and website creation. The company serves a wide array of B2B and B2C companies, restaurants and professional service firms around the globe. The firm is headquartered in San Diego with offices in Mexico, Ukraine and China. For more information, visit http://www.parallel6.com