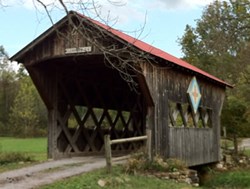 This Festival has the most potential we've seen in years; it is well-run, has amazing acts and is located in East Tennessee Woodlands that are nothing short of spectacular!Dan Ginsberg/Festival News
Austin TEXAS (PRWEB) December 10, 2013
The Johnson City Folk Festival in Unicoi is not taking anything for granted.
The 2013 Festival was a first in many ways and 2014 will be a time to solidify these remarkable gains and build them successfully into the overall festival experience for 2014 and beyond.
The good news? There is only good news for this young Folk Festival!
When important sponsors indicate a willingness to continue their support into the next year - that's good news and it means you're doing something right.
The Hampton Inn in Johnson City has signed on again this year to be a sponsor of the the 2014 Festival. They have provided lodging for guests and attendees this past season at reduced rates and have provided support and free tickets and passes for all their guest during the Festival.
A very important legacy sponsor has also agreed to support The Festival in 2014 - Time and Pay of Johnson City. Time and Pay were the initial supports of the Festival in 2011 when it was located in Johnson City. Unable to find a venue without onerous building and code restrictions, the Festival re-located to a more beneficial environment in Unicoi, Tennessee, a few miles away. And in doing so, a main problem for The Johnson City Folk Festival was solved!
The Johnson City Folk Festival has found a home.
With a single, bold stroke of luck and providence, the Festival has become a sustainable, vibrant and growing entity in the lush back hills of Eastern Tennessee. The Farmhouse Gallery and Gardens has become the home of The Johnson City Folk Festival.
And a remarkable home it is by any measure. With streams, ponds, acres of meadows and friendly deer, peacocks and a blacksmiths shop, a functioning bakery and 5 wonderful stages - some hidden up little hollars, some inside hand-hewn buildings and the Meadow Stage - the newest addition - in a meadow that seats 10,000 - The Johnson City Folk Festival has it all going into 2014.
The cold weather for the 2013 Festival was not helpful. Many performers played to smaller audiences and the Porch stage was a little chilly - but for a number of players, it only added to the experience. It is worth noting a few - there were many - standouts from this year's musical roster: Reagan Boggs, Emma Nelson, Tim Avram, Dulcie Ellenberger and Peggy Ratusz. And more:

The Empty Bottle String Band was an exceptional ensemble. They were fun, joyful, exuded a delightfully self-effacing strength and confidence in their music - and they backed it up in force. They were in the Farmhouse Stage for their main set and then headed to the Pavillion Stage where it was a bit chilly but the roaring fire in the stove kept it warm and cozy and the music was never compromised!
Standouts in the solo category were Tim Avram from Saginaw MI, Skip Cochran from Birmingham, Alabama, Sjoerd Hoogma from Amsterdam, NL and the always excellent Reagan Boggs who sang of West Virginia coal country hardships that were heart breaking and left the audience a bit teary and more angry at Washington than ever - if such is possible.
Dulcie Ellenberger was a knockout from Asheville, NC and became a festival favorite for her remarkable voice, range and professional set. It was chilly, she had a long drive, but she did a most enjoyable spot.
The folks from Possum Creek did not disappoint. They had played The Johnson City Folk Festival it's first year and were a welcome addition to this year's line-up as well. Always good, always fun and very, very musical - they get better and better.
The most promising and most exciting set came from Emma Nelson - a solo artist with a pocketful of wonderful songs, a killer back-heel bass drum rig and a voice that had the Amy Winehouse edge, more power than a 6ft Crane... and hit like the hot kiss at the end of a wet fist. From what the buzz was, looks like she'll be back in 2014.
Additional sets by Andy Ferrall, Ben Knight and The Well Diggers, Pat Spencer and Peggy Ratusz rounded out a stellar line-up for 2013.
Most of the acts on this year's roster are located in the Golden Circle - the area in, around and between Bristol, VA, Charlotte, NC, Chattanooga, TN, Knoxville, TN, Nashville, TN, Asheville, NC, Unicoi, Kingsport, Bristol and Johnson City. This is the real heartbeat of the Americana Music Scene, Home of Country Music (Bristol, VA) and dotted with countless venues, honkytonks and outlaw stages.
______________________________________________________________________________________
The Johnson City Folk Festival, Inc. © 2011, All Rights Reserved. Respective trademark and copyright laws protect the Johnson City Folk Festival and The Chet Atkins Guitar Competition. The Johnson City Folk Festival can be reached at 202-255-1995, All correspondence should be directed to: The Johnson City Folk Festival in Unicoi, TN
106 Unicoi Village Place, Unicoi, TN 37692-0039