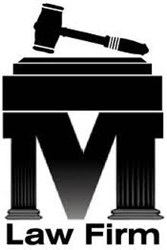 (PRWEB) December 06, 2013
A horrific scene unfolded recently on East 44th Street in Midtown Manhattan when a 71-year-old traffic enforcement agent was struck and killed by an industrial vacuum truck, according to the NY Daily News (NYPD Traffic Enforcement Agent Struck and Killed in Midtown, December 1, 2013). Officials said that Kalyanarat Ranasinghe was killed in a "freak accident," where he was hit by a driver pulling out of a parking space and got caught up in the wheel.
Mr. Ranasinghe was a hard-working immigrant from Sri Lanka whose daughter and wife expressed their love for him and their pain from his loss. Officials expressed their condolences to the family and paid their respects to Mr. Ranasinghe.
"This is a heart-breaking tragedy that resulted in the loss of a public servant and dedicated family man," said Adnan Munawar, Partner at Munawar & Andrews-Santillo LLP. "While most people may not think of being a Traffic Enforcement Agent as a dangerous occupation, this accident shows that when motor vehicles are involved, safety is not something to be taken for granted. Hopefully people will remember that next time they see someone in uniform walking in the streets in a blizzard."
"People should also know that when they lose a loved one in an accident, they might have the right to financial compensation. While no amount of money will bring back the person you lost, it can at least cover any expenses you incur and replace the deceased's income you were depending on. The way you receive compensation under such circumstances is typically through a wrongful death claim. Pursuing a wrongful death claim is a complicated and emotionally trying process, and is not something you should do alone. While you are mourning the loss of a loved one, you should leave the claims process in the hands of a knowledgeable expert who will give you the best chance of receiving the maximum compensation possible."
About Munawar & Andrews-Santillo, LLP
http://www.mlawfirm.com
http://workers-compensation-lawyers-nyc.com/
http://car-accident-lawyers-nyc.com/
Munawar & Andrews-Santillo, LLP ("MLawfirm") is a Personal Injury Law Firm in New York City. Our team of highly qualified and skilled attorneys handles and represents clients in a wide range of legal areas including: Car/Auto Accidents, Bike Accidents, Truck Accidents, Construction Accidents, Workers Compensation, Medical Malpractice and No-Fault Collection/Litigation/Arbitration or Accidents. If you need legal help feel free to contact our attorneys. We are available 24 hours a day, 7 days a week, 365 days a year to our clients. Because Insurance companies have their attorneys, adjusters and representatives well trained to defend, delay and frustrate your right to recover full and adequate compensation and damages. One of our greatest strengths is that we are Trial Lawyers. That means we prepare client's case as if it is going to court and we use tireless effort to secure the best possible results for them. At Munawar & Andrews-Santillo LLP, a preeminent New York law firms, no case is too large or too small. Our attorneys treat all clients with the respect and dignity they deserve. Our law firm and attorneys work hard to deliver the very best results to all of our clients. Do you have a legal issue? Do not hesitate to call for free consultation at (212)-400-4000.
"Lawyer Advertising"
"Prior results do not guarantee a similar outcome."
"Content of the press release is not intended to provide legal or other advice or to create an attorney-client relationship."