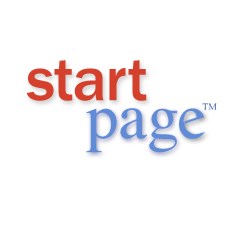 Attorneys are often shocked at how risky using regular search engines, social media, and email can be.
New York, NY (PRWEB) December 05, 2013
The State Bar of Texas is offering new continuing legal education courses featuring privacy and security expert Dr. Katherine Albrecht to educate lawyers about Internet practices that put clients at risk.
The webinar courses, "The (Near) Death of Privacy: Its Impact on Our Lives and Our Practices" and "Preserving Attorney/Client Privilege: Web Apps to the Rescue," are available on a pay-per-view basis through the Texas Bar Association to provide continuing legal education credit.
"Like it or not, new forms of technology are shaping the way we practice law," State Bar of Texas President Lisa Tatum noted in a recent editorial in the Texas Bar Journal. She said a top priority of members was "for the bar to address the practical, technical, and ethical challenges that new forms of technology inevitably bring."
Presentations by Albrecht and other experts provide what Tatum terms "vital information in this area" to legal professionals.
"Attorneys are often shocked at how risky using regular search engines, social media, and email can be," said Albrecht, who delivers the courses, along with attorney and business development consultant Chris Kirby of PCT Solutions.
Albrecht and Kirby explain how popular web services routinely capture and store extremely private and sensitive information. For example, all searches performed through Yahoo, Google, and Bing are stored as personally identifiable information that can be subpoenaed or obtained with a warrant, and all email sent through Yahoo and Gmail is read and cataloged by the companies providing those services.
Albrecht, who represents private search engine StartPage.com and encrypted email service StartMail.com, urges attorneys to use these privacy-friendly alternatives to protect their clients and their practices. She explains how StartPage.com provides Google results anonymously without storing users' search data, and how its sister search engine Ixquick.com also collects no data, which eliminates concerns about sensitive search terms ending up in the wrong hands.
Her company's soon-to-be-launched email service, StartMail, also offers superior privacy and security. Double encrypted email options reassure attorneys that only intended recipients can open confidential email messages.
"The Internet has become an indispensable tool for legal practices, but the privacy threats are very real," Albrecht noted. "These new webinars are an excellent way for legal professionals to identify potential pitfalls and learn how tools like StartPage and StartMail can help protect their clients and their practices."
For more information about the new courses and how to register for them, visit the State Bar of Texas Continuing Legal Education website at http://www.texasbarcle.com.
About StartPage and StartMail
StartPage is an award-winning free search engine with an industry-leading privacy policy. StartPage and its sister Ixquick are the only search engines that are third-party certified and fully anonymous. They are also the only search engines to offer a free proxy service, and consistently outscore other websites on security measures. For more information, please see http://www.StartPage.com or http://www.Ixquick.com.
StartMail is the private email service from StartPage and Ixquick, the world's most private search engines. StartMail incorporates the latest, state-of-the-art encryption and privacy technologies to make encryption easy and available to everyone. Already more than 50,000 people have signed up to beta test StartMail, which is rolling out this winter.
Dr. Katherine Albrecht is an internationally known consumer privacy advocate, syndicated radio host, bestselling author, and an executive with StartPage, Ixquick, and StartMail. Katherine holds both a Masters in Instructional Technology and a Doctorate in Consumer Education from Harvard University.