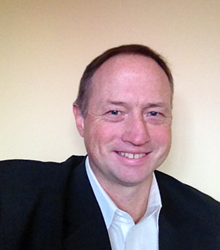 Smart companies are realizing that more than half the population now accesses the Internet via mobile devices.
Seattle, WA (PRWEB) December 04, 2013
Kaufer DMC, a leading digital marketing agency that provides inbound marketing services for clients in a range of industries, today announced the addition of Derek Holland as Director of Business Development - Mobile Services and the opening of its Portland office.
In this new role Holland leads and oversees the development and growth of Kaufer DMC's new mobile marketing business while also developing and maintaining effective key agency relationships with partners and clients alike. Holland works closely with clients who are new to the rapidly development mobile marketing world to develop successful programs and campaigns that help companies and organizations attract and keep more customers and clients.
"Derek is ideal for this new role because he understands how innovative technology combined with solid marketing practices can help companies of all sizes find and retain customers," said David Kaufer, Kaufer DMC founder and Chief Dynamic Officer. "His hands-on approach in learning and understanding the distinctive nature of mobile marketing is hugely valuable when working with each client's unique situation."
Holland has more than 20 years sales and account management experience serving consumer and technology companies in the Pacific Northwest working with organizations that include R2 Research Group and Creative Marketing Concepts.
"It's clear that the future of marketing is in mobile and we're still in the very exciting, early stages," said Holland. "Smart companies are realizing that more than half the population now accesses the Internet via mobile devices and this creates an enormous opportunity for those brave enough to proactively address it."
Holland attended the University of Oregon and spends his free time assisting with youth soccer, softball and baseball coaching – as well as watching the Oregon Ducks whenever possible.
About Kaufer DMC
Launched and led by seasoned branding, marketing and communications veteran David Kaufer, Seattle-based Kaufer DMC is a digital marketing agency that creates successful branding, visibility and buzz-building programs that take advantage of the new inbound marketing era. To learn more about Kaufer DMC, visit http://www.KauferDMC.com, or follow the company on Twitter, Facebook and LinkedIn.