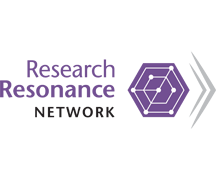 Madison, Wis. (PRWEB) December 05, 2013
The Research Resonance Network, hosted by Forte Research Systems, Inc., is an online platform created for sites, which allows them to analyze standards-based metrics via the Site Metrics Registry tool. With the most current release of the Site Metrics Registry, metrics are calculated directly from the transactional data that is stored in a site's Clinical Trial Management System (CTMS).
A Simple Approach to Provide Consistency
Using transactional data from the source, as opposed to each site submitting their own aggregate metrics, maintains data consistency for reporting analysis. With this approach, Forte uses data in the same terms for sites to compare apples to apples. This also lays the foundation for metrics to be analyzed in many ways by allowing new metrics to be easily added and for filters to be put into place. In order to participate, organizations enter into a simple data sharing agreement.
Creating Standards Through Collaboration
To reduce inconsistencies in data analysis, the Site Metrics Registry uses standard data definitions that have been collaboratively decided upon. In addition, participating sites define the metrics they want to be able to compare on an on-going basis. Forte is able to quickly respond to this joint effort, and sites are confident in the set of metrics. Using industry benchmarks allows sites to effectively identify the most important data points and areas for improvement. This approach encourages sites to learn from one another and work together to find better solutions.
Open Participation in a Secure Environment
This revolutionary site-focused approach allows any site to anonymously participate and compare real-time data from other sites. Membership is open to academic organizations and networks of research sites, free of charge. Forte acts as the trusted third party, ensuring that the privacy of all participants is protected. Those who are participating and are using Forte's OnCore Enterprise Research system automatically have their data added in a monthly feed. Those who do not use a CTMS from Forte can easily upload their data through spreadsheet templates.
A Unique Community
While plenty of other metrics initiatives exist, most are geared toward sponsors and CROs. Further, there are no other metrics initiatives that utilize actual operational data directly from the source, the site's CTMS, to calculate metrics. Members of the Site Metrics Registry can compare how their metrics currently stack up against peer institutions and also have a say in what performance measurements are tracked.
About Research Resonance Network
The Research Resonance Network is a collaborative community of research sites committed to the pursuit of excellence in clinical research operations. Members of the network apply data-driven approaches in their continuous improvement, resource allocation, and study selection strategies. This registry is the culmination of seven years of effort guided in large part by 20 leading academic medical centers in the nation. If you're a site, register here to request an account on the Research Resonance Network. For more information, email info(at)ResearchResonance(dot)net.