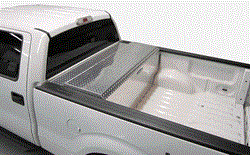 The 2014 Ford CNG F-150 3.7L with Altech-Eco system is available through your local Ford dealer.
Asheville, North Carolina (PRWEB) December 05, 2013
Altech-Eco Corp., a Ford Qualified Vehicle Modifier is offering EPA approved conversion systems to be installed on the 2014 CNG F-150 pickup trucks delivered from Ford's production plant in Kansas City. The 2014 CNG F-150 is the only light duty pickup truck currently offered with the ability to run on compressed natural gas.
The Altech-Eco CNG system for the 2014 Ford CNG F-150 is available as bi-fuel or dedicated. The dedicated system enables the vehicle to operate 100% on CNG and the bi-fuel version enables the vehicle to operate on either CNG or gasoline and allows users to take advantage of using CNG as a cleaner burning and more economical alternative fuel when available.
Altech-Eco's Bi-Fuel and Dedicated CNG system installed price for the Ford F-150 pickup truck starts at $5,925. Now offered with multiple tank configurations from 8.9 gge to 21.2 gge.
Altech-Eco's seamless integrated systems are designed in collaboration with a Ford Qualified Calibration Modifier for real-fleet applications that deliver excellent horsepower, torque and towing capacity while delivering ultimate load situations and performs in extreme cold or extreme heat, high or low altitudes, or any inclement weather condition.
Also available from Altech-Eco for the 2014 model year is the Ford CNG F-250/350 6.2L as dedicated or bi-fuel and coming soon is the Ford CNG Transit Connect 2.5L a bi-fuel or dedicated.
Call us at 828-654-8300 or visit our website at http://www.altecheco.com to find out more about Altech-Eco and its products.