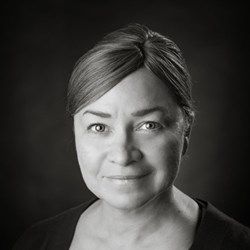 Ennis is a proven industry leader who knows what it takes to create market-leading software companies.
New York, New York (PRWEB) December 10, 2013
Gail Ennis, a 25-year software industry veteran, former CMO of Omniture and the current CEO of Karmasphere, has joined the board of Offerpop, a leading social marketing software company.
Ennis has software experience in SaaS marketing analytics, SaaS-based big data analytics and enterprise software companies, including executive positions at Omniture, which was acquired by Adobe for $1.8 billion, and BEA Systems, which was acquired by Oracle for $8.5 billion.
"Ennis is a proven industry leader who knows what it takes to create market-leading software companies," said Offerpop CEO Wendell Lansford. "We look forward to working with her as we grow Offerpop into a dominant global leader."
Ennis will leverage her operational experience in building and scaling a marketing analytics company and a big data company to consult Offerpop as it scales its own business. Ennis' background as a former chief marketing officer, an operational leader, and a data and analytics software executive will help her consult on core company strategy as well as guide innovation and new product development.
"Offerpop has built a great technology, and a great team with a great culture," said Ennis. "Social marketing and social data are still in the early stages of their evolution, and I look forward to advising Offerpop as it continues to innovate in this emerging industry."
Ennis will join James Gellert of Windcrest Partners, Christopher Bulger of Bulger Partners, Offerpop Chief Technology Officer Prakash Mishra and Offerpop CEO Wendell Lansford on the five-member board.
About Offerpop
Offerpop helps marketers launch powerful social marketing campaigns to reach, engage and connect with their consumers. Global brands, agencies and small businesses use Offerpop to increase revenue and grow fans, followers and email subscribers. Launch campaigns across any marketing channel — website, advertising, email, and TV — and drive engagement on Facebook, Twitter, Instagram and Pinterest. Offerpop is a Facebook Preferred Marketing Developer, qualified by the PMD program in Apps. Offerpop is a Twitter Certified Product. Learn more at http://www.offerpop.com.