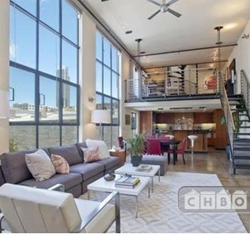 The top reason for being a corporate housing landlord continues to be the long-term investment (50%).
Denver (PRWEB) December 05, 2013
Successful corporate housing property owners and managers tell us the Annual Report is an essential tool to their financial success. Look for the 2013 "By Owner" Corporate Housing Annual Report on January 15th, 2014 available free to all survey respondents.
To support the success of DIY landlords of corporate housing rentals, gain insights into industry trends and better understand how such trends can help shape rental management, CorporateHousingbyOwner.com (CHBO) announces the 5th annual "By Owner" Corporate Housing survey. CHBO is a website dedicated to supporting the knowledge and success of corporate housing landlords with CHBO's primary goal to connect qualified properties and tenants as quickly as possible.
The survey results will be used to develop the 2013 "By Owner" Corporate Housing Annual Report, which will provide corporate housing landlords, real estate professionals and property managers useful information and insights about everything from how to better promote their rental properties to how to improve the way they furnish their for-rent properties.
Historically, responses were received from property owners across the United States (36 states and the District of Columbia), Canada, and Panama. The highest response rate came from property owners in California, followed by Colorado.
The top reason for being a corporate housing landlord continues to be the long-term investment (50%). That's up from 47% in 2011, but it's still below the peak of 55% in 2009.
In 2013 the property owner outlook was on a positive note, 36% of respondents predict that 2013 will be better and more profitable than 2012—a similar percentage to 2011. However, 10% of respondents believe that 2013 will be less profitable, which is a notable increase from the 5.2% who had this outlook in 2011. In addition, those who are "not sure" about the future rose from 14.7% in 2011 to 18.4% in 2012.
Most importantly, despite the cautious outlook described above, 92% of respondents report that their properties were profitable or breakeven in 2012. Overall, the responses were nearly the same from 2011 to 2012, with property owners noting a slight increase in profitability in 2012.
Independent property owners or any manager of corporate housing rentals are invited to complete the survey online. Data is being collected through December 15, 2013 and findings will be reported on January 15, 2014 and published in the 2013 By Owner Corporate Housing Annual Report which is offered free to all survey participants.
"We know the findings of this survey will be useful to anyone currently managing or marketing a rental property, whether it be a corporate rental or vacation rental property," says Kimberly Smith, founder and CEO of CHBO. "Simply understanding how other corporate housing landlords are pricing, marketing and managing their properties, for example, can offer crucial insights and takeaways that other landlords can emulate in their own efforts."
The 5th annual by owner corporate housing survey will provide insights into:

Pricing trends for short-term, furnished housing
Average security deposit fees charged by corporate housing landlords
Required length of stays in the short-term rental marketplace
Pet policies for furnished housing
"By owner" corporate housing landlord sentiments about the future
All entrants will be entered into the drawing to win an iPad Air courtesy of CHBO. Winner will be chosen at random from those that complete the survey. All emails collected will be kept confidential.
About Corporate Housing by Owner (CHBO)
CHBO was founded in 2006 out of a need to connect private homeowners and real estate investors offering furnished, short-term rentals with corporate housing seekers such as traveling executives, relocated professionals, traveling nurses, actors, athletes and more. The company gives individual homeowners and investors tools to manage a corporate housing property themselves as well as helps them market their property to a mass audience turning to corporate housing to fulfill their housing needs. Please visit Corporate Housing by Owner for more information.