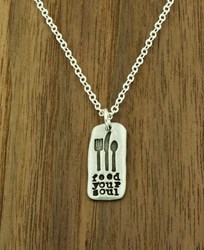 New York, NY (PRWEB) December 06, 2013
New York based retailer Buddha Groove announced several new inspirational jewelry designs including handmade necklaces, bracelets and other items inspired by quotes on happiness, hope and peace. Uniquely made and selected with care, Buddha Groove's inspirational jewelry collection offers a variety of precious metals in different price ranges to accommodate diverse shopping budgets.
Sterling silver bracelets carry messages of calm and peace such as "Breathe," and "Namaste," while silver necklaces come with inspirations such as "Be the change you wish to see in the world," and "Live life with no regrets." And a variety of rings, earrings and other accessories come with simple reminders to live in the present moment, such as "Just Be" and "Be Here Now."
"We want anyone wearing these items to be able to find a moment of confidence or hopefulness simply by reading their particular quote," says Buddha Groove's founder. The company also explained that inspirational jewelry can be great for helping friends and family begin new journeys through words of encouragement like "The journey of 1,000 miles begins with a single step."
Buddha Groove also announced several new handmade, fair trade jewelry designs. These bracelets, necklaces and other items are generally made of eco friendly, recycled material while still featuring inspiring words such as "Dream," "Courage," or "Believe." These items can be a great way of fostering global concern and humanitarianism while still spreading inspiration and optimism among loved ones.
Buddha Groove's inspirational jewelry collection offers more than 100 different designs in sterling silver, gold vermeil, nickel, brass, lead free pewter and stainless steel, providing meaningful shopping options for anyone's budget. Their collection is available online today: http://www.buddhagroove.com/jewelry/jewelry-themes/inspirational-quote-jewelry.html