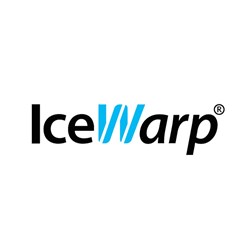 We found that IceWarp costs us only around 19% out of the total investment compared to using Microsoft Exchange.
Springfield, VA (PRWEB) December 10, 2013
Global messaging solutions provider IceWarp announced today that one of its longtime customers Northport, Malaysia's largest private port operating company, recently performed an in-depth cost analysis for its mobile workforce and found it saved 81% on connecting its mobile workforce using IceWarp. The cost savings analysis was done in a Microsoft Exchange comparison. Northport's low cost number is especially remarkable because of how widely dispersed and on-the-go its workforce is.
Company:
Northport, situated at Port Klang in Malaysia, is owned by Northport (Malaysia) Bhd, one of the largest private port operating companies in the region. The parent company of Northport (Malaysia) Bhd, (NMB) is NCB Holdings Berhad (NCB), a transport conglomerate listed on the local bourse. NCB also owns the largest container road haulage company in Malaysia.
Northport is one of the largest multi-purpose ports of its kind in the national ports system. It offers dedicated facilities and services to handle a wide variety of cargo like containers, cars, break bulk cargo, and liquid and dry bulk cargo of all types and shipment sizes. With a historical tradition dating back more than 100 years, Northport plays an important role in the development of the Malaysian economy and in its global outreach in the country's burgeoning international trade.
Problem:
Northport needed a robust messaging solution to power its corporate headquarters, offices and mobile workforce. The company tried several options, including open-source technology like qMail, but their functionality was below Northport's requirements. Microsoft Exchange was an option, but like many businesses Northport did not want to lock itself into the Microsoft environment.
"We are thinking of moving to Linux completely to avoid the Microsoft complications," explains Ferdaus Ahmad Zaki, Manager for Network & Infrastructure Support Services at Northport. "We don't want to pay for Client Access Licenses (CAL) and face legal complications".
Solution:
After additional research, Northport decided to drop the free solution it was using and adopt IceWarp.
Results:
The company discovered that IceWarp's messaging server was a perfect match for its mobile workforce. The functionality-rich Web interface allowed Northport to give up desktop clients and easily connect mobile devices.
"We have around 700 users, all of them are on webmail," says Mr. Ahmad Zaki. "Also, we have about 100 workers with mobile devices - Androids, iPhones, iPads and BlackBerries – connected through IceWarp mobile synchronization module with ActiveSync."
Northport's mobile workers now can access IceWarp-powered resources from any computer or mobile device.
"We are using GroupWare for centralized contacts, address books and calendar sharing," says Mr. Ahmad Zaki. "We also have a limited number of instant messaging accounts."
Northport was impressed by IceWarp's reliability.
"In the last two years we haven't had any issues with the product," says Mr. Ahmad Zaki. "Plus, IceWarp Malaysia Division provides very good support."
ROI
Following the IceWarp adoption, Northport technology team decided to do a cost analysis.
"The evaluation was done based on comparison of upfront and the yearly recurring cost of IceWarp and Microsoft Exchange, another widely used email system," says Mr. Ahmad Zaki. "We found that IceWarp costs us only around 19% out of the total investment compared to using Microsoft Exchange albeit its popularity in most business organizations. From our revenue point of view, IceWarp pays for itself in more or less one day. We would certainly recommend IceWarp to other companies in our field."
Future:
Moving forward, Northport plans to expand IceWarp deployment on mobile devices.
"For us, it's important to make our workforce as mobile as possible, so we will expand the purchase of additional ActiveSync licenses," says Mr. Ahmad Zaki.
About Northport: http://www.northport.com.my
About IceWarp Malaysia: http://www.icewarp.com.my
About IceWarp: http://www.icewarp.com