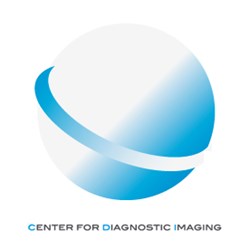 Miami, FL (PRWEB) December 09, 2013
PET scanning, or Positron Emission Tomography, is a newer form of nuclear imaging. "Nuclear imaging" is a type of medical diagnosis that uses the highly-detectable properties of certain materials to create maps and images of the human body from the inside, without having to perform any kind of invasive procedure. This helps doctors to diagnose many conditions, to diagnose a variety of medical conditions, including cancer, heart disease and certain other abnormalities within the body.
MRA/MRI Miami Provider CDI Miami announced today that they are offering the new, improved PET scanning diagnostic tool for patients. A PET scan is performed by having a patient ingest a small amount of a radioactive substance, then photographing the body with a scanner. The radioactive isotope will spread throughout the bloodstream, and is considered safe.
The technology was developed in the 1950s by researchers at Massachusetts General Hospital, and developed in conjunction with CT scanning technology. In 1961, the first PET scanner was built, paving the way for consistent improvements to the technology throughout the 20th century and up to now.
PET scans can detect a number of conditions. The technology can be used to produce high-detail maps of almost any part of the human body, which makes it ideal for detecting brain tumors, heart conditions (and even measure the quality of blood-flow integrity), skeletal musculature, malignant and benign growths, and much, much more. In conjunction with a full-body CT scan at the Miami location, a PET scan at CDI can give doctors an accurate and informed picture of exactly what is going on in any area of a person's body.
Unlike the ultrasound that CDI Miami performs, A CT scan will create a blueprint of a person's body that helps doctors assess the shape of their anatomy, while a PET scan shows how their bodily systems are working. PET scanning is so robust, it is actually used to track the effectiveness of experimental drugs used on animals. Many drugs can be "radiolabeled" so that they show up on a PET scan, allowing scientists and researchers to see which metabolic pathways a drug travels through.
CDI Miami also offers bone scans, 3D mammography, ultrasounds, and more in Miami. For patients who need help paying for services, CDI Miami offers financing options through their website: http://www.cdimiami.com/.
CDI Miami can be reached at 1(800)371-0002, and by appointment from Monday to Friday, 8AM to 5PM.
Their address is 1380 NE Miami Gardens Drive, Suite 115, North Miami Beach, FL 33179.