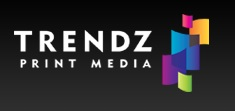 The company is aiming to cater to businesses that value time and want service that is quick as lightening.
Vancouver, BC (PRWEB) December 09, 2013
Vancouver business card printing specialist, Trendz Print Media now carries out same day business card printing for Vancouver clients, along with next day door-step delivery. The company is aiming to cater to businesses that value time and want service that is quick as lightening. Since business cards represent the true essence of a business, Trendz ensures that the printing is done exactly the way the client wants. Apart from printing, Trendz also provides professional graphic designing and numerous templates to aid the client's decision-making process. The company promises high quality, superior variety in card designs and fast service, a combination that remains unmatched by any other competitor in the market. Moreover, the young company also strives to provide uniqueness in every aspect of the printing that it does.
Vancouver Business Cards
Vancouver has numerous businesses that are in need of high quality business card printing and advanced graphic design services. Trendz Print Media serves these clients with a wide array of services and products. Trendz carries out digital printing, off-set printing and specialty finishing in order to meet the specific requirements of the business clients. Many businesses demand a special touch and want a product that is highly unique and inimitable. For such clients, Trendz offers finishing like round corner business cards or Spot UV coated cards. There are many other varieties available in die cut and foil-stamping business cards, not to mention embossed and laminated cards. Another example of Trendz's uniqueness is the company's must awaited magnetic business cards.
Trendz believes in providing great service at the most affordable rates so that even small businesses and new start-ups can make use of the company's wide range of product designs and quick, courteous service. As a result, Trendz provides very high quality by using great materials, such as durable paper stocks in full-color bleeds that can be used to make single-sided or double-sided prints. Combining the best of quality and service with the lowest possible prices in Vancouver is a winning deal and one which Trendz Print Media offers. The company's website contains numerous special offers and great discounts that prospective clients can go through. They also have bulk offers for brochures, flyers and business cards.
For more information, log on to http://trendzprintmedia.com/. In order to view the latest low price deals and templates, visit the website http://trendzprintmedia.com/.