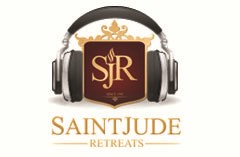 I'm extremely impressed by the promotional pilots for Richardson's new film, The 13th Step. I can't wait to see the final product and help create awareness on this important matter.
Amsterdam, New York (PRWEB) December 05, 2013
The Saint Jude Retreats Program is excited to announce that on Thursday, December 5, 2013, the Saint Jude Retreats Radio Series will have actress and director, Monica Richardson on the show. The radio series, hosted by the Executive Director of Saint Jude Retreats, Michelle Dunbar, will discuss the topic of 13 stepping in 12 step programs and Richardson's new film, the 13th step, which is a documentary that explores the presence of sexual abuse, rape, sexual exploitations and murder/assault cases that have occurred among newcomers to Alcoholics Anonymous (AA).Saint Jude Retreats offers an alternative to the 12 steps as a more effective option to overcoming drugs, alcohol or prescription pills.
Monica Richardson, an actress and director is currently working on her new film, the 13th step. She also manages the blog leavingaa.com and the blogtalkradio channel stop13steppinginAA, which supports and offers advice to ex-members of AA. The show will be available to listeners through the Saint Jude Retreats Blogtalkradio channel as well as Facebook and twitter and blog pages beginning Tuesday, December 10, 2013.
Michelle Dunbar is excited to interview Richardson and greatly admires her work. Dunbar quotes, "As an ex-member of AA myself and having experienced predatory behavior as a 22-year old newcomer in AA, I completely understand the need for awareness regarding sexual predators in AA. I'm so excited to provide a platform for Monica to share her passion and for Saint Jude Retreats to help in this very important cause. I'm extremely impressed by the promotional pilots that have been released already for the film and can't wait to see the final product."
Richardson is passionate about helping members of AA either leave the 12 step program or protect themselves from predators. In The 13th Step, Richardson quotes, "People think that AA is a government agency and the reason they think that is because if a judge sends you to it wouldn't it be safe? AA became a place where sex offenders and pedophiles knew they could go there because of the blanket of anonymity. These predators have learned that they could actually go there and target teens or mothers with children. There's some really, really, dark things going on in Alcoholics Anonymous that was not going on in the 70's when I first arrived there, and I want people to know so that people don't lose their children."
Currently the Saint Jude Retreats program is accepting questions to be answered on the Saint Jude Retreats Radio show. Anyone wishing to email a question to possibly be answered on the radio show can visit the Saint Jude Retreat's Facebook Page.
About Saint Jude Retreats:
Saint Jude Retreats is a non-profit organization that offers an alternative program to rehab and treatment that helps individuals change and overcome alcohol and drug abuse and other addictions. The Saint Jude Retreats helps individuals find the power to overcome substance use by providing them with a self-empowerment educational experience which inspires them to make better decisions moving forward. The Cognitive Behavioral Education based program is supported by numerous addiction specialists, professors and psychologists in the field and has a proven success rate.