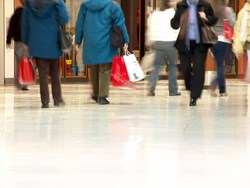 It seems like the sales are starting earlier and earlier.
Boston, MA (PRWEB) December 05, 2013
While the term 'Black Friday' once referred to the Friday after Thanksgiving, on which eager holiday shoppers would rise before dawn to snag the best deals of the year, the recent introduction of new bargain-friendly holidays, like Green Monday and National Deal Week. Sam Sisakhti, founder of indie fashion marketplace UsTrendy, mentioned in a recent Forbes piece that the influx of new holidays is confusing shoppers. According to the article, shoppers aren't the only ones stressing to keep up.
With Black Friday fading into the scenery and losing its luster, it's harder for retailers to stand out amongst the crowds and capitalize on the deal-oriented holidays. There's a need for them to really pile on the discounts – but the more discounts that are available, the more the word loses its meaning. So the question arises: how can retailers capture the attention of shoppers?
"…It seems like the sales are starting earlier and earlier," says Sisakhti. "The sales also keep getting bigger and bigger. So, [for the shoppers,] it's a constant game of: Do you wait and possibly miss out? Or do you take advantage of a current sale and possibly lose out on future discounts?" Such bewilderment could quite possibly be pushing shoppers away.
According to Forbes, it's important for retailers to, first and foremost, put an emphasis on good customer service. Retailers need to be consistent with return policies across all marketing avenues and generally create a good buying experience in order to encourage customers to seek out their sales. Being ready on social media and having a mobile-friendly ecommerce site is also a good idea. And, to really bag the sales, sites should be prepared for a heavy flood of traffic, as customers quickly grow impatient with sites that crash.
UsTrendy is an indie fashion marketplace boasting hundreds of thousands of independently-produced garments and a system that allows fashion-loving consumers to partake in a style democracy, deciding what is "in" and "out" for themselves. It's the perfect place to buy and sell for fashion aficionados and designers alike.