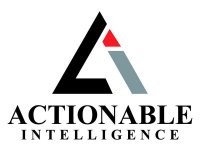 We are honored to have become the leading information provider for the printer and supplies industry.
Franklin, MA (PRWEB) December 05, 2013
Actionable Intelligence, the leading source of news, analysis, and custom research for the digital printer, MFP, copier, and consumables markets, is entering its fifth year. The company is celebrating this milestone with a new and improved website as well as a special offer for new subscribers to http://www.Action-Intell.com.
"We are honored to have become the leading information provider for the printer and supplies industry," said Charles Brewer, president and founder of Actionable Intelligence. "The overwhelming response to our site has been incredibly gratifying, and we are continuing to invest to improve the end-user experience. Now, we are offering our first-ever sale on the annual subscription price just in time for the New Year."
Actionable Intelligence's newly redesigned site features a clean, new look that is optimized for mobile devices. The new site loads faster, offers better support for a variety of multimedia, and provides various sponsorship opportunities. Tens of thousands of industry professionals have visited http://www.Action-Intell.com since it went live in 2010. With the latest round of enhancements, visitors will discover even more value at the site.
From now until January 31, 2014, Actionable Intelligence is offering a special New Year's promotion for new subscribers. Subscribers can use the promotional code "happynewyear" at the Actionable Intelligence website to purchase an annual subscription for $199, a 33 percent savings off the regular annual subscription price of $299. This is a limited-time offer that will end after January 31, so potential subscribers should take advantage of the savings while the offer lasts.
About Actionable Intelligence
Actionable Intelligence is the leading source for news, analysis, and research on the digital printer and MFP industry and the original and third-party consumables business. Actionable Intelligence provides clients with customized research and consulting, as well as up-to-date news and strategic analysis on Action-Intell.com, the industry's leading destination site visited by tens of thousands of printer and supplies executives worldwide. Global printer OEMs, third-party supplies vendors, distributors, resellers, and a diverse mix of other companies rely on Actionable Intelligence to deliver timely and accurate information about the trends shaping the printer hardware and supplies markets. To learn more about Actionable Intelligence, visit http://www.action-intell.com.