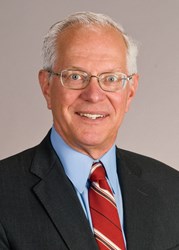 Reno, Nevada (PRWEB) December 05, 2013
Holland & Hart LLP is pleased to announce that Dick Schulze has returned to the firm's Intellectual Property practice. He resides in the firm's Reno office.
Schulze writes and prosecutes patent applications in such areas as computer architecture, large database structures, electronic test equipment, medical electronics, lasers and optics, integrated circuit manufacturing technology, process control software, robotics, software and mechanical technologies. He manages foreign counterpart patent prosecution in both Europe and Asia. He also handles foreign and domestic trademark registration, copyright matters, trade secret protection, intellectual property licensing and disputes in nearly all areas of intellectual property.
Schulze was an attorney at Holland & Hart from 2008-2011. Prior to rejoining the firm, he served as Of Counsel to Molsby & Bordner of Truckee, after having served as IP Counsel with Hewlett-Packard Company. For eight years he served as a Managing Counsel at Agilent Technologies, where he managed the company's intellectual property program in its central research laboratories and throughout Asia-Pacific. Previously, he was an associate with Fulwider, Patton, Lee & Utecht and a partner at Wilhelm & Schulze. He served in the U.S. Air Force as a military lawyer for five years active and 25 years reserve, retiring as a colonel in 1997.
Schulze is admitted to practice in California, Colorado, Nevada, South Dakota, all Federal trial and appellate courts in California and Nevada, the Court of Appeals for the Federal Circuit, the U.S. Court of Military Appeals and before the U.S. Patent & Trademark Office.
He holds a J.D. from the University of Chicago and a B.S. in electrical engineering from Massachusetts Institute of Technology.
About Holland & Hart
Holland & Hart LLP delivers integrated legal solutions to regional, national and international clients of all sizes.
Since its inception in 1947, Holland & Hart's more than 450 lawyers have consistently been recognized by leading national and international peer and industry review organizations for innovation and dedication to the practice of law.
For more information, visit http://www.hollandhart.com.