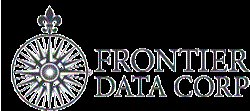 Access to precise, timely, on-the-ground information not only provides a disruptive competitive advantage to forward-leaning companies, but it also offers bold new possibilities for expansion and growth across sectors which were previously unthinkable.
Washington, DC (PRWEB) December 05, 2013
What happens when a global network of on-the-ground data collectors joins forces with the world's most comprehensive and precise weather database? Suddenly, even the farthest reaches of emerging markets become prime opportunities for insurance ventures.
A newly formed partnership between Weather Analytics LLC and data collection company Frontier Data Corp is re-forging the landscape of the property-and-casualty insurance industry. Weather Analytics, the game-changing creation of climatologist John Keller and two LexisNexis executives, Bill Pardue and Beverly Parker, has built the largest, updated, globally gap-free weather database. Frontier Data Corp, the disruptive data collection company founded and led by CEO Dr. Anthony Vinci, has developed the largest task-able on-the-ground data collection platform in the world.
"Our database covers over three decades across the whole globe of rich, multivariable weather data, " says Weather Analytics CEO Pardue, "We are 24/7 cleansing, sorting, standardizing and refreshing this data. With our hyper-local information on a global scale, we are always looking for opportunities to get emerging markets on-line. When we met with Frontier Data Corp, our stars aligned."
Frontier Data has data collectors in hundreds of cities and dozens of countries worldwide and counting. Using its growing network of on-the-ground sources, Frontier can capture highly granular data -- from photos of residential buildings, to in-store prices, to river pollution levels in almost any local setting across the globe. "Our platform allows clients to task data collection in places like Chengdu, China or Gulu, Uganda within 24 hours at an economic price point," Comments CEO Anthony Vinci.
The possibilities for joint data solutions between the two companies are numerous, Dr. Vinci says. "The global reinsurance market has a severe lack of specific weather and property portfolio data on an ongoing, worldwide basis, which effects both primary and secondary pricing and long term profitability."
Says Weather Analytics VP, John Crowley, "We've seen how important weather data is, both historical and forecasting, to underwriting property risks in the insurance industry. Overlaying Frontier's on-demand, local data onto our thirty years of granular weather patterns means a lot of intelligence – and increased profitability for our clients."
The bulk of these costs savings will be in pre-validation: a lengthy process lasting up to 60-90 days where insurance companies must gather data on prospective properties, sometimes even after the policies and plans have gone into effect, and prices have been set. Knowing the pre-existing conditions – whether it be the hailstorm patterns over the last five years or simply visualizing the structural state of the building – enables insurers to more accurately set premiums and reserves.
"Pre-validation is prime-time for insurers." Crowley continues. "Yet, emerging markets are difficult to gather data on remotely. Furthermore, these regions of the world not only often face severe climate conditions, but also frequently high degrees of volatility, even within small regions. With the historical depth of our data and its precision, we offer key insight about the vulnerability of areas large and small to severe weather conditions."
This perspective is validated by Swiss Re's recent report, Mind the Risk, which examines cities more vulnerable to natural disaster and climate risk and reveals the overwhelming bulk of weather-related risk exposure exists in Asian countries – including smaller, lesser-known cities.
"Our collaboration is creating new definitions and boundaries for viable properties," Pardue explains. "The ability to provide instantaneous, site-specific weather data that is combined with quickly delivered visual intelligence represents an opportunity to not only increase the amount of new premiums developed but a method to aid in the control of loss ratios going forward."
Frontier has added insurance-specific solutions to its suite of data products, including claims verification. "Insurance isn't an end to our collaboration with Weather Analytics, but a great beginning," Bob Murray, Frontier's COO, explains. "We've seen some very exciting things happen when our offline data comes together with proprietary analytics. Access to precise, timely, on-the-ground information not only provides a disruptive competitive advantage to forward-leaning companies, but it also offers bold new possibilities for expansion and growth across sectors which were previously unthinkable. And with emerging markets growing at multiples of the developed world, we believe demand for this information will only increase."
Frontier Data and Weather Analytics already deal with clients in the insurance industry – both large and small, and continue to enhance the way insurers do business. They intend to roll out their first jointly developed product as early as January. For more information, visit their websites: http://www.frontierdatacorp.com, http://www.weatheranalytics.com.
About Weather Analytics
Weather Analytics revolutionizes weather intelligence solutions using over three decades of comprehensive, statistically stable, globally gap-free weather data - producing deep historical measurements, rich indexes, and robust forecasting.
About Frontier Data Corp
Frontier Data Corp provides offline information such as GPS locations, photos, video, pricing and surveys through its community of data collectors across the globe. By employing a proprietary technological platform to connecting buyers and sellers of data, Frontier minimizes the cost and time to collect large sets of offline data for multinationals, insurance companies, financial institutions and international organizations.