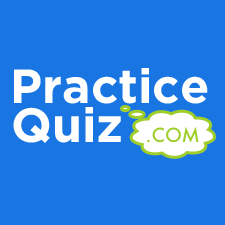 Boston, MA (PRWEB) December 07, 2013
Recently, PracticeQuiz.com announced an additional feature to its suite of free test preparation tools: "Question of the Day" e-mails sent directly to the user, available for any of the over 150 exams on the PracticeQuiz site.
Users can select to opt-in to the Question of the Day e-mails for a given exam when after taking a test, or through a form on the exam information page. After signup, they receive a single daily e-mail with a practice question for that exam, from which they can select an answer and be taken to a page that scores their answer and presents them with an explanatory answer, that are available for all review questions on PracticeQuiz.
Question of the Day e-mails are available for every exam in the PracticeQuiz test prep library, and there is no limit to the number of exams the user can sign up for. The mailing lists are opt-in only, and the user can unsubscribe at any time.
"This is just the beginning," says Ted Chan, CEO of PracticeQuiz.com, "We have a lot of features in the works to make it easier and more conveneint for users to study for their exams, allowing them additional reinforcement and to support a mobile lifestyle and different learning styles. The question of the day e-mails bring the studying to the user and reminds them to do a little bit every day, which is crucial for exam success."
About Us: PracticeQuiz.com is an online test preparation enterprise based in Boston. The website's social mission is to increase access to education by providing high-quality test preparation content for free. The website now boasts more than 150 practice exams, with more expansion in the near future. Tests include certification exams, high school and college qualifications, teaching exams, and medical tests.
Follow PracticeQuiz.com on Facebook (fb.com/PracticeQuiz) for the latest news on exam updates and upcoming releases.