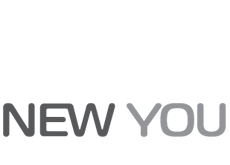 Selphyl® is a revolutionary new rejuvenation treatment that has become the most popular blood therapy for skin
Toronto, Ontario (PRWEB) December 09, 2013
Jeff Nourse and his team at NEW YOU like to be beauty leaders with the greatest offering of treatments designed to meet the needs of each individual patients desired beauty goal.
Jeff Nourse, introduced Selphyl, to provide patients with an all ALL NATURAL skin rejuvenation treatment.
Selphyl® is a revolutionary new rejuvenation treatment that has become the most popular "blood therapy" for skin. FDA and Health Canada approved, non-surgical Selphyl® uses your own blood to encourage collagen production and cell migration. With a few simple injections, you will have fresh, young looking skin for months and years to come.
Selphyl® has received a lot of attention for its amazing results. It's been featured on The Doctors, Rachael Ray Show, the news, and in magazines.
Selphyl® Advantages
•Selphyl® is an all-natural treatment using your body's own natural biology - there is no risk of allergic reaction
•Natural collagen production is stimulated over 2-3 weeks to treat thin creapy skin on the face, hands, neck and chest. It's also excellent for acne scars, lines, folds, wrinkles, dark circles and hallows under the eyes.
•Selphyl® is ideal for those who wish to avoid synthetic products
•Little or no swelling, bruising or lumping
•Selphyl® can be used to treat any area with virtually no side effects
•Both men & women benefit & experience a more youthful look
•Selphyl® is the best all natural treatment to re-texture, tone and tighten your skin using your own blood platelets.
What is Selphyl®?
Selphyl™ is a patented system that helps your blood produce a Platelet Rich Fibrin Matrix (PRFM) quickly and effectively. A proven technology for correcting aging skin, PRFM promotes the rejuvenation of skin through targeted tissue regeneration.
Selphyl® - A Safe and All-Natural Treatment
Selphyl® is completely natural. The platelets in your PRFM trigger cell migration and proliferation as soon as they are released into your skin - making it an innovative way of using your body's natural biology to repair the effects of aging and skin damage.
This makes Selphyl® an excellent skin therapy choice for patients with allergies and those wishing to avoid synthetic treatments. No severe adverse reactions have been reported.
Why Selphyl® Works
Selphyl™ targets the root causes of skin aging by naturally stimulating the growth of new skin cells and collagen. As soon as you are injected with a Selphyl® prepared PRFM, a catalyst for skin growth, your body begins the process of repair. In vitro studies have shown that platelet growth factors are released for up to 7 days, with collagen production and dermal matrix reconstruction as the end result.
The Selphyl® Treatment Process - Quick and Easy Selphyl® Procedure
A Selphyl® procedure takes approximately 20 minutes and desired results may be achieved in just one visit. Together with trained specialists at NEW YOU, you can plan a rejuvenation plan for achieving a natural solution to looking younger. Patients may to repeat the treatment eight weeks after the first for optimal results.
For more information on the Selphyl® rejuvenation packages and cost, please visit http://www.newyouspas.com or call to book your complimentary consultation at 416-487-7848.
About New You Spa
New You Spa is a successful and growing provider of med spa services with 8 centers throughout Toronto GTA. Each New You location offers services for men, women, and teens of all skin types, including laser hair removal, skin rejuvenation, Dysport® and Restylane® Family of dermal fillers, fractional laser resurfacing, CoolSculpting body contouring and teeth whitening, as well as, treatment protocols for acne, vein treatments and skin tightening. All treatments at New You Spa are performed by licensed aestheticians, certified laser technicians and registered nurses, and are supervised by the clinics' medical director.