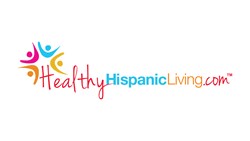 Hispanics are in search of solutions to live healthier and longer lives knowing that they are susceptible to chronic diseases such as diabetes and obesity.
Los Angeles, CA (PRWEB) December 05, 2013
On heels of Center for Hispanic Leadership's December 2nd forum, Strengthening the Hispanic Pipeline in Healthcare and Biomedical Fields, HealthyHispanicLiving (HHL), a new platform geared to U.S. Hispanics to guide them to lead healthier lives, launched to an overwhelming reception and response.
With a new national survey by the Pew Research Center finding that 45% of U.S. adults are living with one or more chronic diseases and that when it came to health decisions internet users with one or more of these conditions are more social when searching and collecting information about their health issues, this further supports the need HealthyHispanicLiving.com fills as a culturally-relevant communications platform to advance clinical care, research, prevention, education, mental health, financial well-being, nutrition, fitness, and outreach to the Latino community.
"Hispanics are in search of solutions to live healthier and longer lives knowing that they are susceptible to chronic diseases such as diabetes and obesity," explains Marisa Salcines, Editor-in-Chief of HealthyHispanicLiving.com.
As the numbers of Hispanics in the U.S. continue to increase, there is a clear need for Hispanic leaders and role models in all industries, but particularly in healthcare for two major reasons: 1) professional healthcare is not necessarily something Hispanics were raised with or see the value in, and therefore they may not seek it out; and 2) the urgency is greater in this industry because the lack of research and outreach to the community directly affects their health and well-being.
"Hispanics in America are changing the business of health on multiple levels – and yet this is not being taken seriously enough," explains Salcines, "because many executives and policy makers don't understand the tension points they are unknowingly creating – well enough to properly evaluate, invest, and act."
In an effort to overcome these concerns and the growing tension points that exist between Hispanics and the medical community, HHL's goal is to activate a sustainable two-way conversation by elevating the voices of Hispanic leaders that hold the community at large accountable to learn and become their own self advocates.
"Our research makes it clear that when the chips are down, people are most likely to get advice from a clinician, but online resources are a significant supplement," says Susannah Fox, an associate director at the Pew Research Center and lead author of the study in an announcement. "Just as significantly, once people begin learning from others online about how to cope with their illnesses, they join the conversation and also share what they know."
From family to physicians and from research to cures, Hispanics need to play a more pivotal and purposeful role in the evolution of the healthcare industry and that begins by being accountable for their own health and lifestyles they lead. They need to help the medical community become more culturally sensitive on many levels by acknowledging, among other things, 1) the growing role culture plays in serving Latino patients; 2) the need to be Spanish-language mindful to elevate trust and an overall better experience of care; and 3) the demand for new treatment and cures that are influenced by one's ethnicity and heritage.
Representing 17% of the U.S. population (55 million people), according to HealthyHispanicLiving.com there exists the following tension points between the Hispanics and the medical community that need to be quickly addressed:

Lack of targeted healthcare information for Hispanics.
Not enough outreach from the medical to the Hispanic community.
Hispanics have a higher risk of preventable disease, injury, and death.
Low vaccination rates contributing to preventable diseases in Hispanics.
Hispanics need to receive health information in a more timely manner.
The obesity epidemic hit the Hispanic population fast and hard.
To develop solutions to these tension points, HealthyHispanicLiving.com has enabled the voices of thought-leaders who specialize in providing culturally relevant insights to shift the narrative from problems to solutions. Adds Salcines, "HealthyHispanicLiving.com is not just about identifying the issues, but instead solving them."
For more information about HealthyHispanicLiving.com please visit the website and/or email Annette Prieto-Llopis at APrieto(at)centerforhispanicleadership(dot)com or call 949-387-2609.
About CHL Corporate
We build brands from the outside in.
Instead of selling to Hispanic consumers, let them help build your brand and enable them to influence its growth.
We develop Hispanic leaders from the inside out.
By embracing their unique immigrant perspective instead of assimilating so quickly, Hispanic employees are enabled to innovate and lead your business with cultural authenticity.
As the only Hispanic human capital, business development, and marketing consulting firm of its kind, CHL's unique approach is centered on building leaders and building brands by clearly demonstrating how these two facets are interconnected and dependent on each other. To learn more about CHL Corporate, visit us at: http://www.centerforhispanicleadership.com.