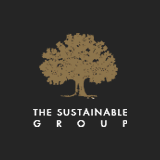 In association with specialist plantation company Asia Plantation Capital we have created an impressive investment opportunity
Kuala Lumpur, Malaysia (PRWEB) December 06, 2013
This inaugural summit in Malaysia, hosted jointly by Labuan International Business and Financial Centre (Labuan IBFC) and the Financial Times, was officiated by Second Finance Minister Datuk Seri Ahmad Husni Hanadzlah who started proceedings with an impressive keynote address on the capacity, opportunity and multi-cultural understanding within the region. As the first major wealth management event ever held in Malaysia it was aptly followed the next day by the Islamic Wealth Management Seminar looking at a variety of aspects and opportunities in the Sukuk industry.
Joining other leading players in wealth management for the afternoon session Mark Wills found himself alongside David Hayward-Evans, Head of Philanthropy and Values-Based Investing for Asia-Pacific at UBS Wealth Management and Patrick Lau, Head of M&A at CCB International discussing the long term approach for Sustainable and Responsible Investing. Structured investments around natural resources are one of Sustainable Asset Management's specialist areas so Mark Wills was able to explain the advantages and projected high returns of niche sustainable forestry projects such as Aquilaria, where one of the end consumer applications is Oud; an essential oil which can cost anywhere between USD 10,000 – 250,000 per litre dependant on the quality, surprising data for those more used to the concept of timber or pulp end uses for plantation wood. Agarwood and Oud are crucial elements to the culture of countries located in the Gulf, so the compliance with Islamic Finance requirements of some of these specialist investment vehicles created by Sustainable Asset Management left the audience wondering if they would see Mark Wills again on the subsequent day!
"The market is looking for diverse investment products" explains Mark Wills "and in association with specialist plantation company Asia Plantation Capital we have created an impressive investment opportunity using Aquilaria trees of differing ages to offer investors an annual income within the standard seven year product life." Sustainable Asset Management has carried out extensive due diligence on the assets, structure and methodologies of Asia Plantation Capital, helping them to adjust procedures as and when required to build solid foundations for these new structured investments in sustainable agro-forestry. With final returns based on the end value of this sought after and CITES protected wood, Sustainable Asset Management are also working with Asia Plantation Capital on research and development in the medical sector as the organic Agarwood produced has established Traditional Chinese Medicine applications, an area of growing interest from large institutions in the US and Europe.
As a recognised regional player in wealth management, Sustainable Asset Management acknowledges its responsibility to bring innovation and best value to international high wealth investors, who are now looking in growing numbers at the ASEAN region. As Mark Wills repeatedly states "our role is to assist long term strategies with responsible and sustainable investments, whilst also extending the good we are doing in rural communities in Southeast Asia."