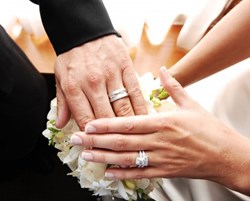 New York (PRWEB) December 06, 2013
AmericanDiamondsJewelry.com is not your typical online jeweler. They recently launched a stylish and user friendly website which sells exquisite fine jewelry and loose diamonds. Located at 579 5th Avenue Suite #888 in New York City, American Diamonds Jewelry provides a large selection of the world's finest cut diamonds with the most stringent grading scales, such as GIA, EGL, IGI or AGS. Their fine jewelry collection includes a considerable selection of precious and semi precious gem stones: emerald, sapphire, ruby, garnet, peridot, and blue topaz to name a few.
Even though their main business is online, they do not hide behind the "internet iron curtain" when it comes to selling fine jewelry and loose diamonds. In fact, it's quite the opposite. American Diamonds Jewelry believes building real world, emotional connections with their customers is a priceless part of the fine jewelry and diamond shopping experience. This is why they are now offering scheduled, face-to-face consultations at their NYC office. They understand, especially in an increasingly mobile world, the ability to display some of their high quality products and provide customer service, in a real world setting, gives them a competitive edge most online retailers do not have.
Customers call customer service at 212-308-1744 or send an email to info(at)americandiamondsjewelry(dot)com and an appointment for a face-to-face meeting is set. It's as simple as that. From there, the staff at American Diamonds Jewelry do the rest of the work: they provide consultation to the customer in selecting their desired diamonds, they assist them picking a ring setting suitable for their selected diamond and if the customer wants, they set the diamond into the ring and ship it out or schedule a convenient time to pick it up. With an in-house gemologist on staff to answer all and any questions, customers who receive face-to-face consultations are more confident in their purchasing decision. They know they made a wise investment and there won't be any unpleasant surprises in the future.
There is no reason fine jewelry and diamond shopping should be anything but fun, informational and ultimately satisfying. With their new user friendly website and the launch of their face-to-face consultations, American Diamonds Jewelry is on a mission to make sure each customers experience is a positive one that will last a lifetime, just like their products.
CONTACT
American Diamonds Jewelry
Telephone number: 212-308-1744
Fax number: 212-308-1717
Email address: info(at)americandiamondsjewelry(dot)com
Website address: americandiamondsjewelry.com